AVer Introduces C20i Charging Cart, the best and most flexible charging cart
Fremont, CA - July 15, 2016
Another successful ISTE show for the books as AVer Information Inc. received Best of Show awards for the newly launched CC30 HD collaboration camera and C36i charging cart. AVer is a leading provider of innovative educational and business technology solutions located in Fremont, CA.
For the third year, Tech & Learning presented its prestigious awards program honoring distinguished products at ISTE 2016. Products were evaluated by an anonymous panel of educator judges who explored the exhibit hall floor during the conference in Denver, CO. Judges rated CC30 and C36i based on a sliding scale that assesses quality, effectiveness, ease of use, and creative use of technology.
"We are excited to receive Best of Show awards for both new products. CC30 and C36i are dynamic classroom tools designed to empower teaching and provide uninhibited learning for students,"

"These solutions connect the classroom to the outside world and are perfectly suited for 1 to 1, blended, flipped, and distance learning."
CC30's platform provides video communication that connects to any application and internet. Users are able to plug CC30 into apps such as YouTube, Skype, Google Hangout, Zoom, Ustream, and more to expand HD video collaboration capabilities. Integrating a wireless microphone removes hassle of wiring in a meeting space or classroom hence enhancing the user experience. The CaptureShare software gives users the opportunity to video capture and live stream meetings as well as classroom lectures through services such as YouTube Live and UStream. Classes can go on virtual field trips or connect with guest lectures from around the world.
CC30 HD collaboration camera features include: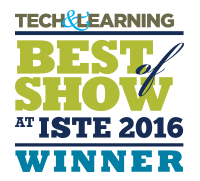 8MP with ePTZ Control
120 degree wide angle lens
Plug-N-Play video conference
USB or HDMI Output
Free CaptureShare Software
Built-in & Wireless Microphone
Software compatibility with Skype, Google Hangout, Adobe, Zoom, and more
C36i's customizable feature along with breakthrough cabling technology, intelligent charging, and slide-out shelves provide classrooms a seamless and efficient device management experience. C36i's new lock-in cable latch prevents cables from slipping and sliding during deployment. The firm grip makes it easier for students and teachers to access devices safely without interference or worry of loose cables.
C36i charging cart features include:
Revolutionary cable management supporting up to 36 devices
Flexible and adjustable slot dividers
Self-monitoring, intelligent charging system
Easy access slide-out shelves
Secure and durable design
To learn more about AVer products, visit http://averusa.com/education/
About AVer Information Inc.
Founded in 2008, AVer is an award-winning provider of education technology and video collaboration camera solutions that improve productivity and enrich learning. From accelerating learning in the classroom to increasing competitive advantage for businesses, AVer solutions leverage the power of technology to help people connect with one another to achieve great things. Our product portfolio includes Professional Grade Artificial Intelligence Enabled Auto Tracking Cameras, Zoom and Microsoft Teams Certified Enterprise Grade USB Cameras, Document Cameras and Mobile Device Charging Solutions. We strive to provide industry leading service and support that exceeds our customer's expectations. We are also deeply committed to our community, the environment and employ stringent green processes in all we do. Learn more at
averusa.com
and follow us
@AVerInformation
.
Go Back