Hands-Free AI auto tracking
The DL30 utilizes advanced Artificial Intelligence (AI) which can be set to either Presenter Tracking or Zone Tracking. Presenter Tracking tracks the entire body, or half the body instead of just the face without the need to wear a lanyard. The camera does not rely on voice tracking which can confuse other cameras as to who to track in the classroom.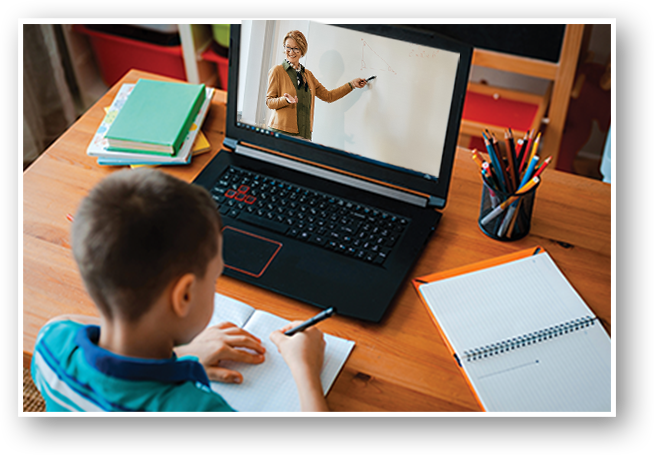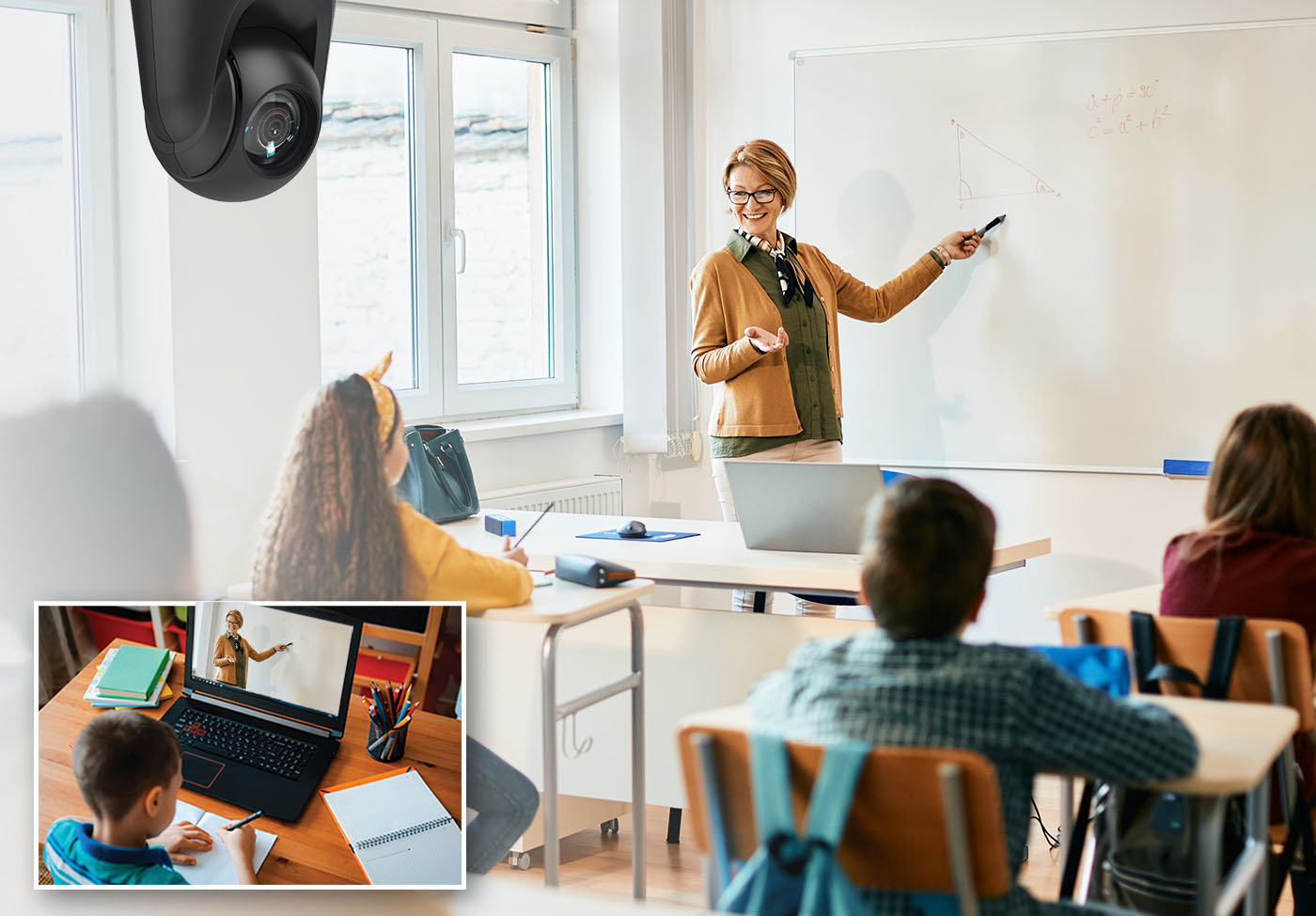 12X optical zoom for superior clarity
The 2MP camera with 12X optical zoom outputs high definition and real-life video to keep students engaged. Compared with basic digital zoom which can be grainy and unclear, the 12X optical zoom clearly shows the finest details of physical demonstrations, whiteboard work, IFP content, science experiments, and any other curriculum content no matter where it is located in the room. Share real-life content with brilliant clarity for a true classroom experience no matter where learning is taking place.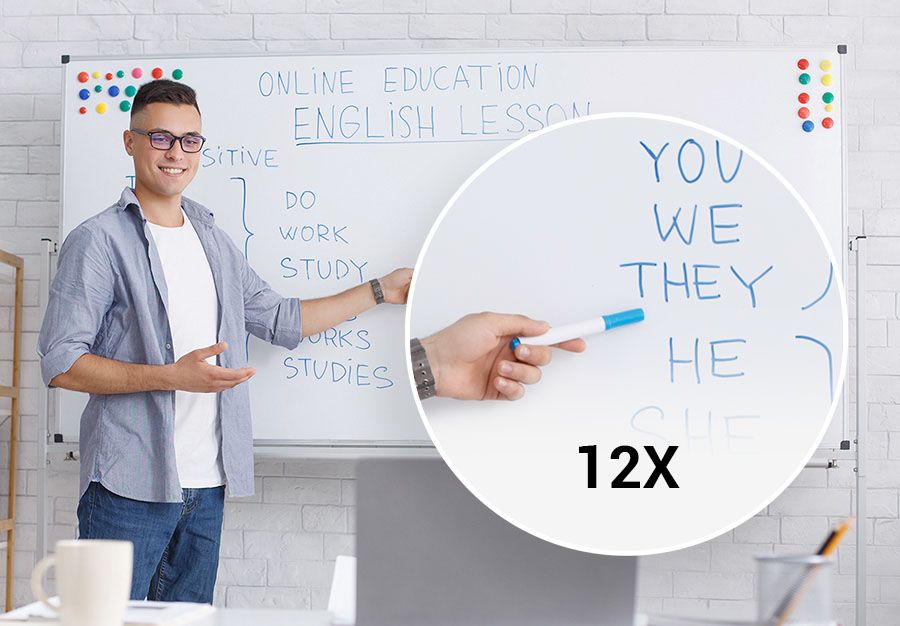 Privacy mode
In order to protect student and teacher privacy when the camera is not in use, the DL30 automatically rotates the camera head 90° downward so nothing can be viewed. When Privacy Mode is activated, the LED light will turn orange, indicating that the camera is no longer active, while it can be taken out of Privacy Mode with a short press of the power button.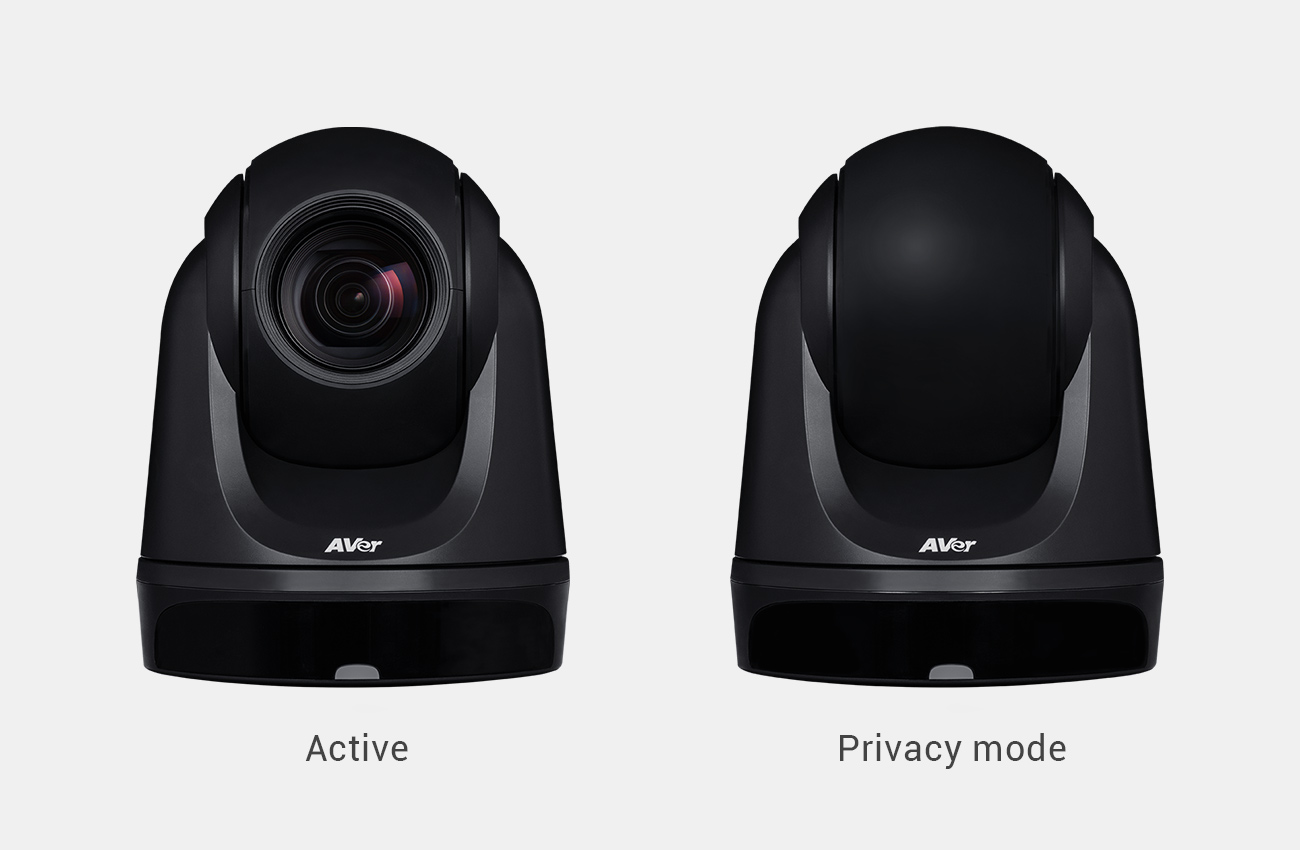 Hybrid learning ready
The DL30 is fully compatible with all popular video conferencing platforms such as Zoom, Google Meet, Google Hangouts and Microsoft Teams to connect and stream professional quality videos or record and save your lessons for later reference.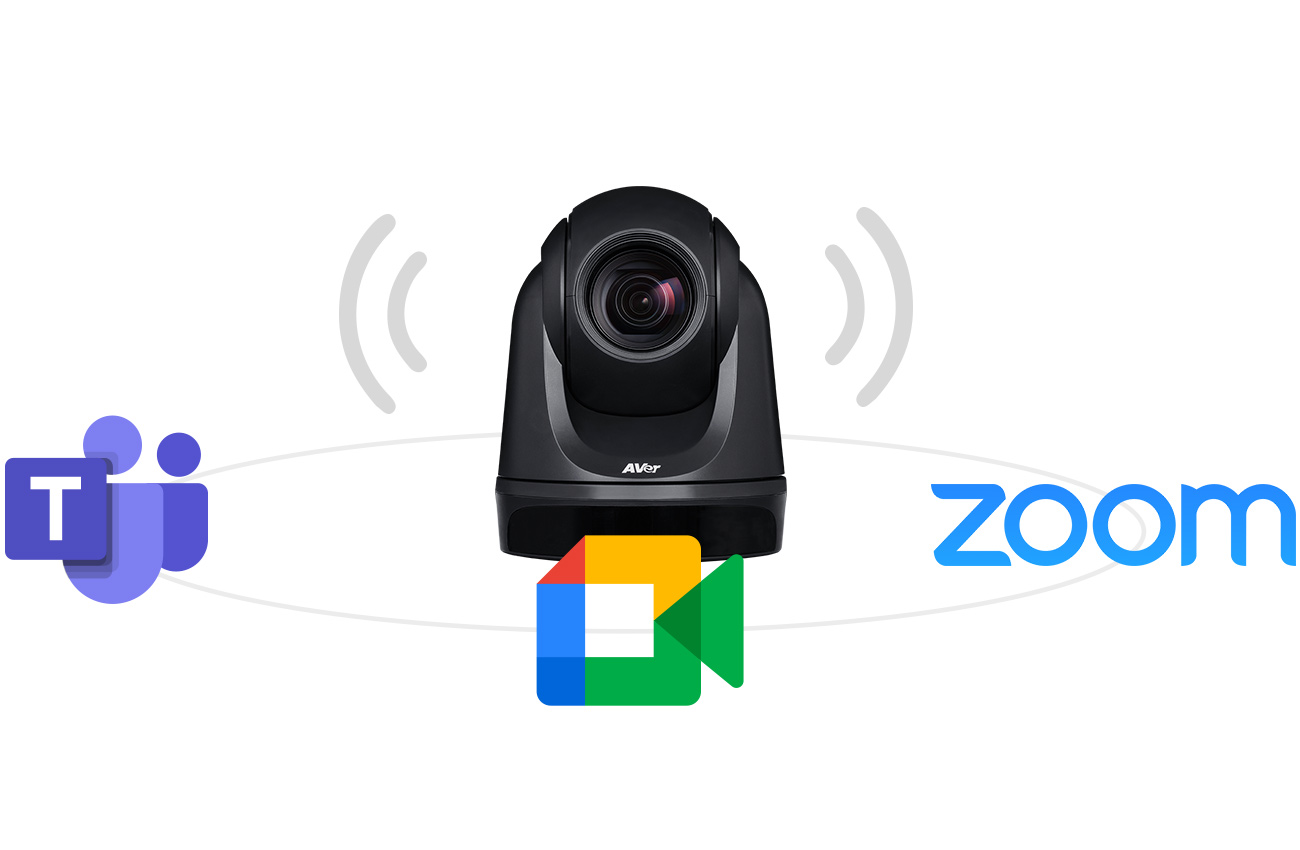 Intuitive and interactive software for teachers and IT managers
Enhance your hybrid learning and engage your students with CaptureShare, our interactive software that enables teachers to deliver engaging lessons to students no matter where they are learning from. AVer PTZ Control Panel for iPad allows the teacher to control the camera from the iPad, while PTZ Management allows the IT staff to manage and maintain hundreds of cameras in the district from a single location.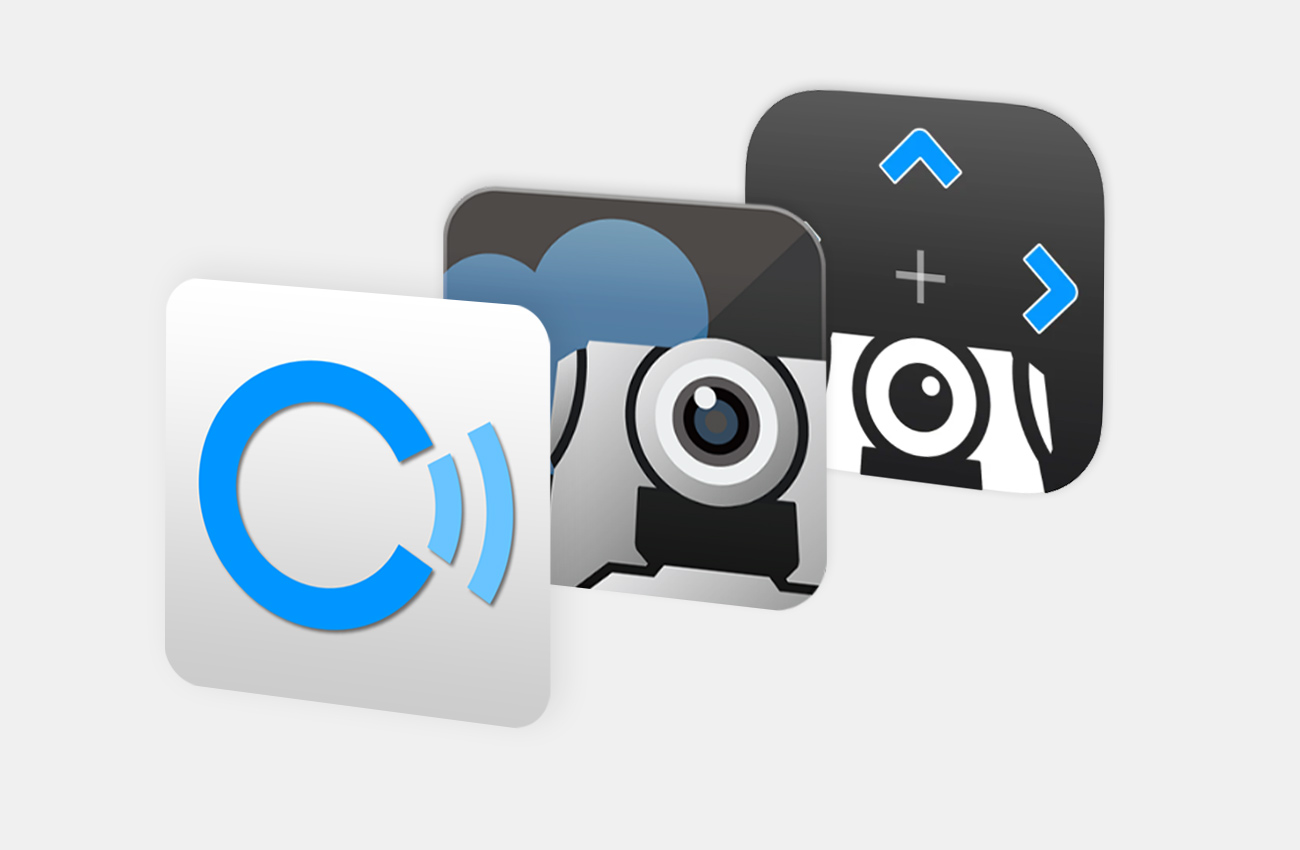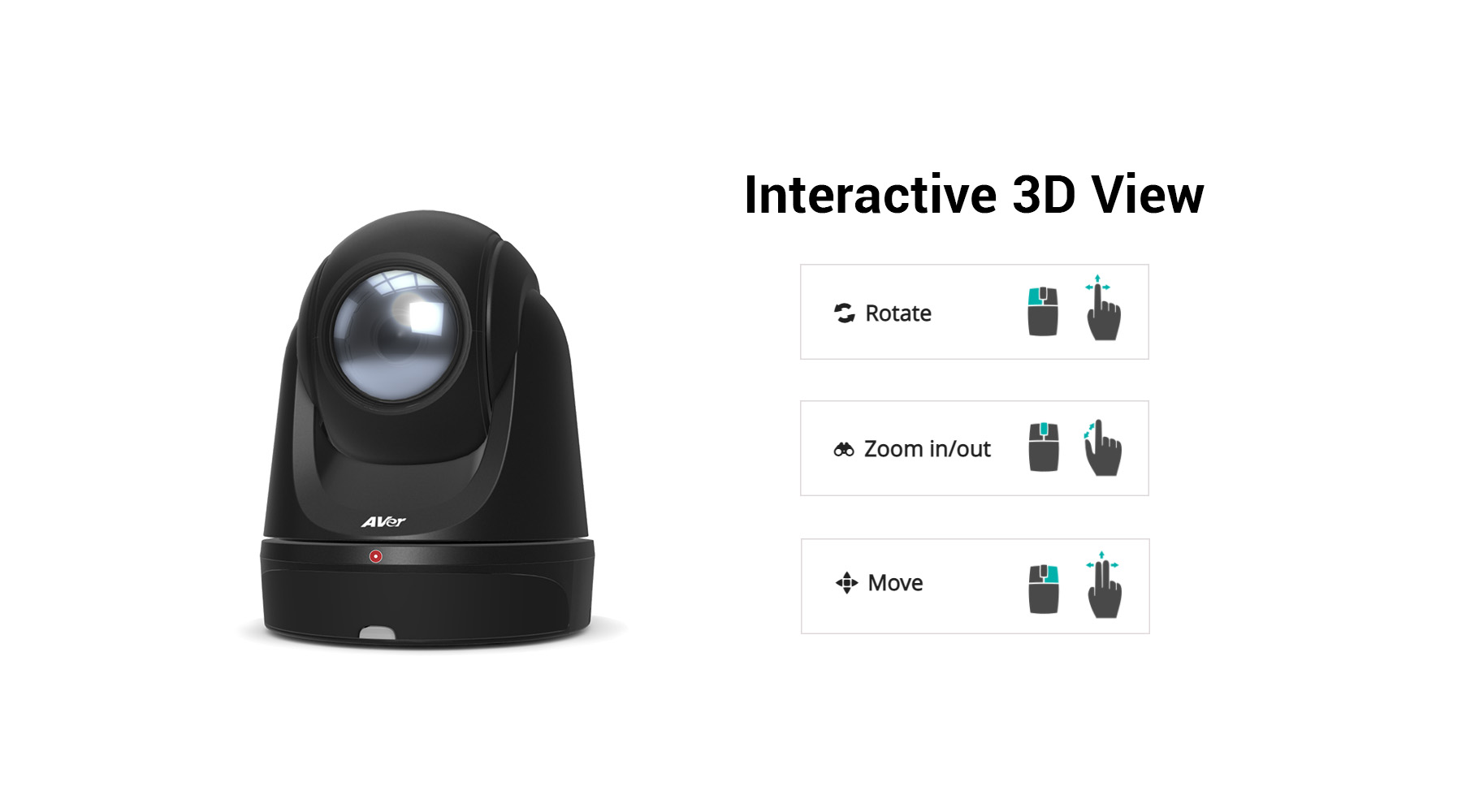 Specifications
Front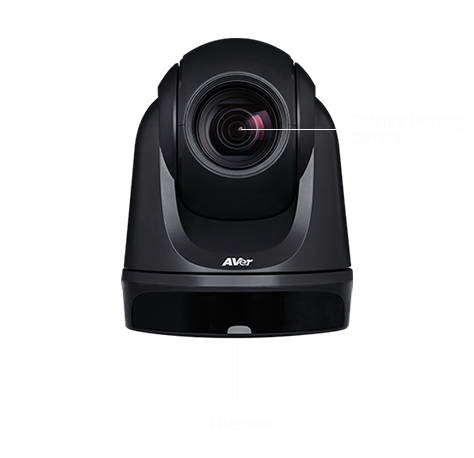 Back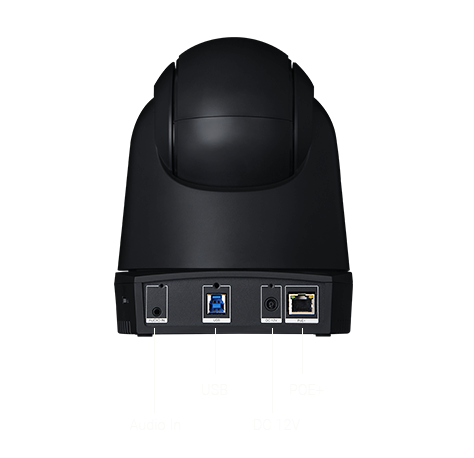 ---
Camera
Sensor
Effective Picture Elements
Output resolution
1/2.8" 1080p Low Lux CMOS
2 Megapixels
1080p/60 (IP Streaming &
USB)
Minimum Illumination
WDR
White Balance
0.5 Lux (IRE50, F1.6, 30fps)
Yes
Auto, Manual
Optical zoom
Digital zoom
Pan/Tilt Angles
12X
2X
Pan: ±170° Tilt: ±90°
Pan/Tilt Speed (Manual)
Preset Speed
S/N Ratio
Pan: 1° to 90°/sec
Tilt: 7.85° to 45°/sec
Pan: 120°/sec
Tilt: 110.84°/sec
>50 dB
Gain
TV Lines
Shutter speed
Auto, Manual
800 (Center), 600 (Corner)
1/4 to 1/10,000 sec (60 Hz)1/3
to 1/10,000 sec (50 Hz)
Exposure Control
Viewing Angles
Focal Length
Auto, Manual, WDR
DFOV : 84.1° (Wide) to 7.8° (Tele)
HFOV : 76.5° (Wide) to 6.8° (Tele)
VFOV : 47.3° (Wide) to 3.8° (Tele)
F = 3.9 mm (Wide) to 46.8 mm (Tele)
Aperture (Iris)
Minimum Working Distance
Preset Positions
F = 1.6 (Wide) to 2.8 (Tele)
0.3 m (Wide), 1.5 m (Tele)
10 (IR), 256 (IP & USB)
Camera Control - Interfaces
Camera Control - Protocols
Image Processing
IP, USB
VISCA (IP), CGI (IP), USB
Noise Reduction (2D/3D),
Flip, Mirror, WDR
Power Frequencies
50 Hz, 60 Hz
---
AI Auto Tracking Functions
| Tracking Modes | | |
| --- | --- | --- |
| Presenter Mode, Zone Mode | | |
---
Audio
| Channels | Codecs | Sample Rates |
| --- | --- | --- |
| Presenter Mode, Zone Mode | AAC, PCM | AAC (48/32/16/8 KHz), PCM (48 KHz) |
---
Interface
| Video Outputs | Audio Outputs | Audio Inputs |
| --- | --- | --- |
| IP, USB | IP, USB | Mic in, Line in |
---
General
Power Requirement
Power Consumption
PoE
AC 110–220V to DC 12V/2A
12W
PoE+
Dimensions (W x H x D)
Net Weight
Application
158.8 x 200.0 x 162.2 mm
1.62 (±0.1) kg
Indoor
Tally Lamp
Security
Remote Control
N/A
Kensington Slot
Infrared
Operating Conditions
Storage Conditions
Temperature: 0°C to 40°C
Humidity: 20% to 80%
Temperature: -20°C to 60°C
Humidity: 20% to 95%
---
IP Streaming
Resolution
Network Video Compression Formats
Network Audio Compression Formats
1080p 60fps
H.264, MJPEG (Web Page)
AAC
Sample Rates
Maximum Frame Rate
Bit-Rate Control Modes
48, 32, 16, 8 KHz
1080p 60fps
VBR, CBR
Bit-Rate Range Setting
Network Interface
NDI®|HX Capability
512 Kbps to 32 Mbps
10/100 Base-T
N/A
Multi-Stream Capability
2 (1 for IP Streaming, 1 for Web Page), (1 for USB, 1 for Web Page), 1080p 60fps (max.)
3 (1 for IP Streaming, 1 for Web Page, 1 for USB), 1080p 30fps (max.)
Network Protocols
IPv6, IPv4, TCP, UDP, ARP, ICMP, IGMP, HTTP, DHCP,
RTP / RTCP, RTSP, RTMP, VISCA over IP
---
USB
| Connector | Video Format | Maximum Video Resolution |
| --- | --- | --- |
| USB 3.1 Gen 1 Type-B | MJPEG, YUY2 | 1080p |
| USB Video Class (UVC) | USB Audio Class (UAC) | |
| UVC 1.1 | UAC 1.0 | |
---
Web UI
| Live Video Preview | Camera/Image Adjustment | Network Configuration |
| --- | --- | --- |
| Yes | Exposure, White Balance, Picture | DHCP, IP Address, Gateway, Subnet Mask, DNS |
| Camera PTZ Control | | |
| Pan, Tilt, Zoom, Focus, Preset Control | | |
---
Software Tools
IP Search and Configuration Tool
PTZ Management
PTZ Control Panel
Supports Windows® 7 or later
Supports Windows® 7 or later
Supports iPadOS® 9 or later
CaptureShare
Supports Windows® 7 or later, macOS® 10.14 or later
---
Warranty
| Camera | Accessories | |
| --- | --- | --- |
| 3 years | 1 Year | |
---
Package Contents
Package Contents
Camera, Remote Control, Power Adapter, Power Cord, USB Cable, Cable Ties (x4), Cable Fixing Plate (x1), M2 x 4mm Screws (x2), 1/4"-20L 7.5mm Screw (x1), Quick Start
Guide
Optional Accessories
Wall Mount Brackets (x2), M4 x 8mm Screw (x2), 1/4"- 20L 7.5mm Screw (x1), Wall Mount Kit, Installation Guide, Ceiling Mount Brackets (x2), M3 x 6mm Screws (x3), 1/4"- 20L 7.5mm Screws (x3), Ceiling Mount Kit Installation Guide
---
Ordering info
---
*Specifications subject to change without notice.