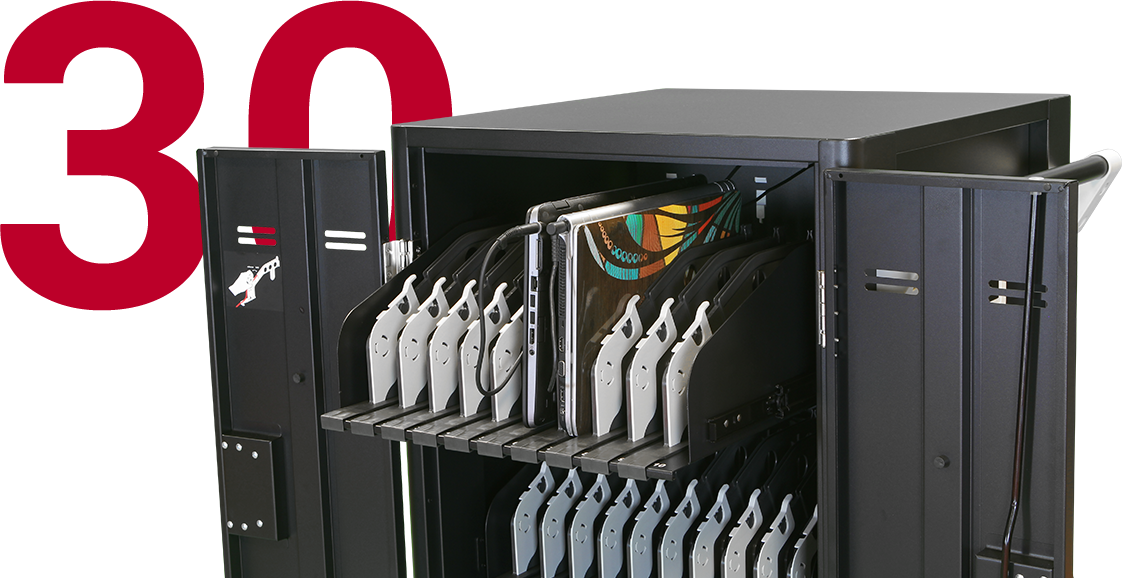 Multi-device support
C30i+ charges up to 30 Chromebooks, laptops, or tablets up to a 15" screen.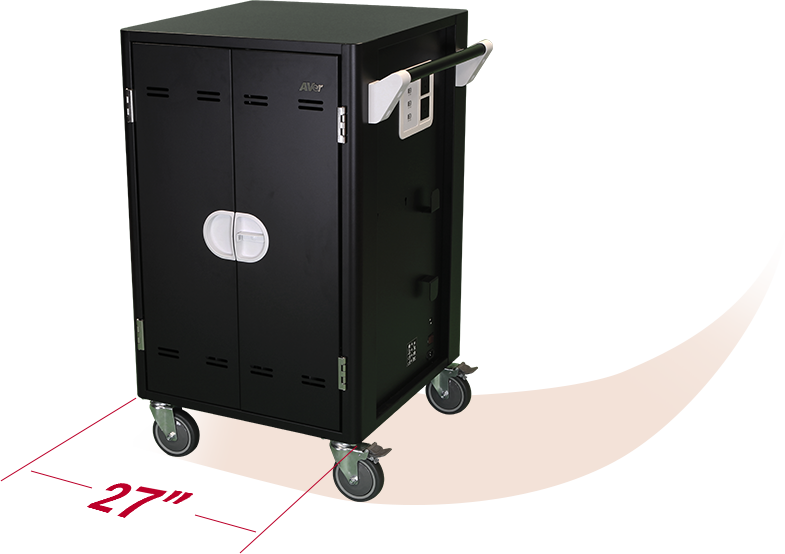 Space-friendly design
The 27" wide footprint takes up minimal classroom space and enables more room for teachers to engage with students.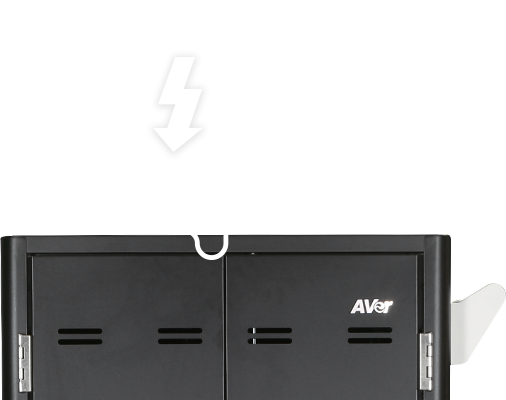 Seamless charging
The perks of having a charging cart with a brain of its own: no programming, no monitoring, and no overloaded circuits!
Safe, easy, and accessible
Slide-out shelves lower risks of damaging devices and make it easier for teachers and students to store and retrieve devices.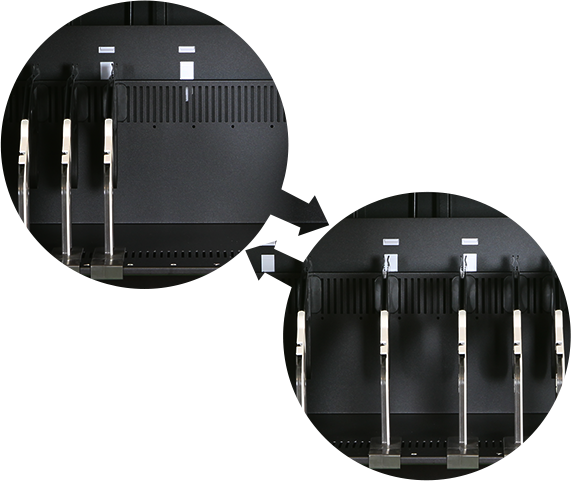 Supports personalized learning
C30i+'s adjustable dividers provide classrooms with the freedom to manage a mix range of devices all in one solution.
The latest and neatest cabling technology
Cords are locked into the cable channels along the top of dividers and secured with a locking latch making it simple to plug and unplug devices.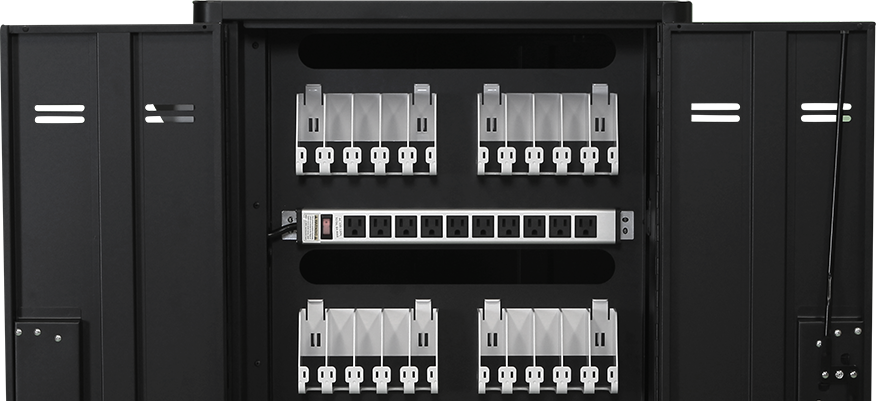 AVer has great products for education... the AVer cart features, availability and price-point met our needs... the external frame is well built and great for transporting the carts across campus. Its best features are the ease of storing and removing the devices using the sliding shelves, and the cable management features that prevent a "big spaghetti" mess of wires...

San Marino Unified School District, Carver Elementary School - Jason Powert, Computer Lab Coordinator
Specifications
Device Capacity30
Slot SizeH = 26cm (10.24")
W = 3.4cm (1.34")
D = 38cm (14.96")
Support DeviceTablets/Chromebook up to 15"
Charging TypeIntelligent Charging
Device Capacity
Slot Size
Support Device
Charging Type
30
H = 26cm (10.24")
W = 3.4cm (1.34")
D = 38cm (14.96")
Tablets/Chromebook up to 15"
Intelligent Charging
External Power Outlets
LED Indicator
Sliding Shelves
Divider type
2
Status LED (x3):
Solid Blue: Charging
Yes
Plastic divider /w secure latch
Foam on Bar
Cart Dimension
Package Dimension
Weight
No
H = 106cm (41.73")
W = 68.8cm (27.09")
D = 63.7cm (25.08")
H = 125cm (49.21")
W = 77cm (30.31")
D = 73cm (28.74")
Net: 65.6kg (145lbs)
Gross: 88kg (194lbs)
Adaptor Holder Inner Dimension
Cable Management
Security
Casters
H = 100mm (3.94")
W = 32.5mm (1.28")
D = 75mm (2.95")
AC adapter holder and built-in cable channel with locking mechanism
Front doors: 3 point mechanism
Back doors: 3 point mechanism
5" casters x 4
2 among are lockable
Power Specification
Security Hook
Fan
Certification
AC IN:
100-120V ~ 50/60Hz, 12A
200-240V ~ 50/60Hz, 8A

PWR Strip 30-Port Total
100-120V ~ 50/60Hz, 8A
200-240V ~ 50/60Hz, 6A

Outlet 2-Port Total
100-120V ~ 50/60Hz, 4A
200-240V ~ 50/60Hz, 2A
Yes
N/A
UL Certified
Warranty
10 years cart and tray
5 years electrical components
AVer Advantages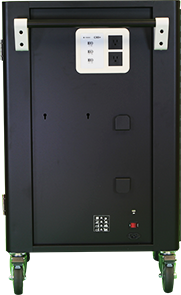 Easy Cable Management

Intelligent Charging

Compact Footprint
Adjustable & Spacious Slots

10 Year Mechanical & 5 Year Electrical Warranties

Onsite Service & Repair