Casting Presentations Securely is Easy and Affordable with New AVer Wireless Presentation System
The AW200 Shares Content Over Wi-Fi or Ethernet with a Simple Tap
Fremont, CA – May 6, 2020
AVer Information Inc. USA, the award-winning provider of video collaboration and education technology solutions announced the company has launched the AW200 4K Wireless Presentation System for sharing content in conference rooms or as a standalone wireless presentation system in an existing network.
The AW200 includes a main receiver and two transmitter pods that enable wireless or wired streaming of media at up to 4K resolution with WPA2-PSK Wi-Fi security. Unlike competitive products that require a proprietary application to use, the plug and play design of the AW200 does not require additional software or drivers for easy installation and quick connectivity. Each AVer 4K Pod features a single button to tap to initiate sharing and includes an HDMI and Mini DisplayPort™ input to support a variety of device types. The system is also compatible with Apple AirPlay® and Google Cast™.
Split screen mode allows up to four input sources to share the screen simultaneously, enabling collaboration and interactivity of ideas across multiple users. The AW200 supports several popular platforms including macOS®, iOS, Chrome OS™, Windows®, and Android™. Users can bring PCs, laptops, tablets and smartphones to any meeting with quick setup and sharing across various device types. As needs increase to share screens at the same time, the AW200 allows for expansion with additional 4K Wireless Pods to accommodate up to 32 users. With an MSRP of under $1,000 USD and a three-year warranty, the AW200 provides strong value and affordability to organizations in North America looking to invest in collaboration and content sharing.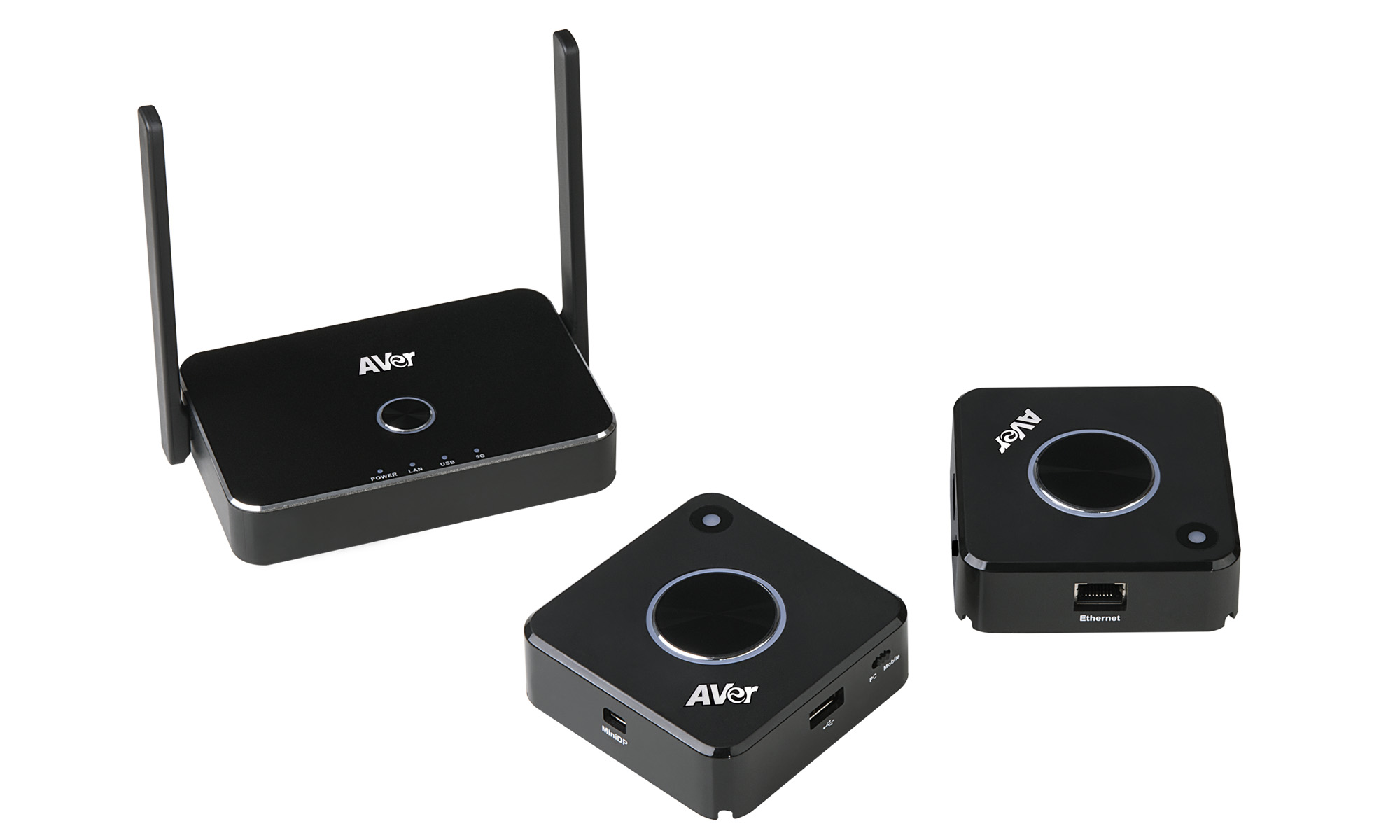 AVer AW200 4K Wireless Presentation System
"AVer aims to provide the best video collaboration solutions for our customers, and the AW200 empowers users with an incredibly effective yet simple media sharing system,"




"We are excited to offer a product with minimal set-up and easy expansion to accommodate the needs of the growing number of meeting rooms."
About AVer Information Inc.
Founded in 2008, AVer is an award-winning provider of education technology and video collaboration camera solutions that improve productivity and enrich learning. From accelerating learning in the classroom to increasing competitive advantage for businesses, AVer solutions leverage the power of technology to help people connect with one another to achieve great things. Our product portfolio includes Professional Grade Artificial Intelligence Enabled Auto Tracking Cameras, Zoom and Microsoft Teams Certified Enterprise Grade USB Cameras, Document Cameras and Mobile Device Charging Solutions. We strive to provide industry leading service and support that exceeds our customer's expectations. We are also deeply committed to our community, the environment and employ stringent green processes in all we do. Learn more at
averusa.com
and follow us
@AVerInformation
.
Go Back