The whole world is streaming video. Are you ready?
Connect to virtually any video platform with AVer Professional Auto Tracking and Live Streaming PTZ Cameras. It's easy to stream with these simple how-to guides:
House of Worship

Stream your sermons with a variety of popular video platforms such as Facebook Live, OBS, vMix and YouTube.

Learn more

Education

Educational institutions need options to stream lectures and lessons with Echo360 Kaltura, OBS, Panopto, Skype and Zoom.

Learn more

Enterprise

Present, train and collaborate with many popular video platforms such as Kaltura, Microsoft Teams, OBS, Panopto, Skype, vMix and Zoom.

Learn more
Your satisfaction matters.
You demand excellence in video performance. AVer delivers the highest value, product quality and features with advanced auto tracking and live streaming-ready professional PTZ cameras. Perfectly suited for capturing and streaming in educational, business, medical, houses of worship or government environments, AVer Auto Tracking and Live Streaming PTZ Cameras ensure superior video stability with leading pinpoint accuracy and advanced targeting technologies, while saving you time and cost. Featuring full HD high quality resolutions and simple-to-use Web UI, AVer Auto Tracking and Live Streaming PTZ Cameras offer users the unprecedented imaging quality and flexibility to control the tracking systems remotely. The plug-and-play design allows you to easily create and broadcast stunning video, perfectly capturing presentations, activities, or lectures in auditoriums without a professional AV technician. The one of a kind and easy to use auto tracking functionality follows your target speaker automatically so you can let the camera do the work and focus on creating engaging lectures, sermons, training sessions, or speeches. AVer Auto Tracking and Live Streaming PTZ Cameras all are protected with our industry-leading AverCare™ 3 year advanced exchange warranty with 24 hour replacement and FREE RMA shipping.
Our happy customers
The equipment blew us away. The quality of the image, the smoothness of tracking, and the ease of integration into our rooms, made our transition an overwhelming success. The camera had all the features we were hoping for and it didn't take us long to learn how to use the friendly interface. Thank you AVer.
It's been a personal and professional joy for myself and my team to work with Angela of AVer. We are continually blown away by her efforts and support for our customers.
Working with Rachel on our client project for cameras has been a breeze. I really appreciated the prompt answers and diligent follow-up. I will be recommending AVer's products to all of my clients going forward as a result of her fantastic service.
With our commitment to our distance origination rooms for extended learning, we needed a professional camera that would allow us to auto-track our lecturers while integrating nicely into our existing AV environment. The AVer TR530 provides us that and supports our mandate to keep the operation of equipment as simple as possible for our faculty. I'm also thrilled to get the strong warranty protection offered by AVerCare.
I'm really impressed with the picture quality. Using that as my primary web stream cam makes a really big difference. With the AVer AV (TR530) camera, the quality is far superior to the older Sony equipment. It's worked out really nice. I like the web interface that allows you to remote in and to control your camera via your browser.
I love using AVer auto tracking cameras to track professors and archive their lectures with Zoom software. The cameras provide a set it and forget it functionality that allows us to put them in a lecture room and have them follow around our active presenters autonomously.
Free Software for Users and AV Managers
Whether you need a simple tool to control your PTZ or TR camera, or manage over a hundred on your network, AVer has great options. CaptureShare and PTZ Management for desktop and AVer PTZ Control Panel for iPad have you covered. For new voice tracking features, look to PTZ Link. Visit our support page for easy download of our desktop software.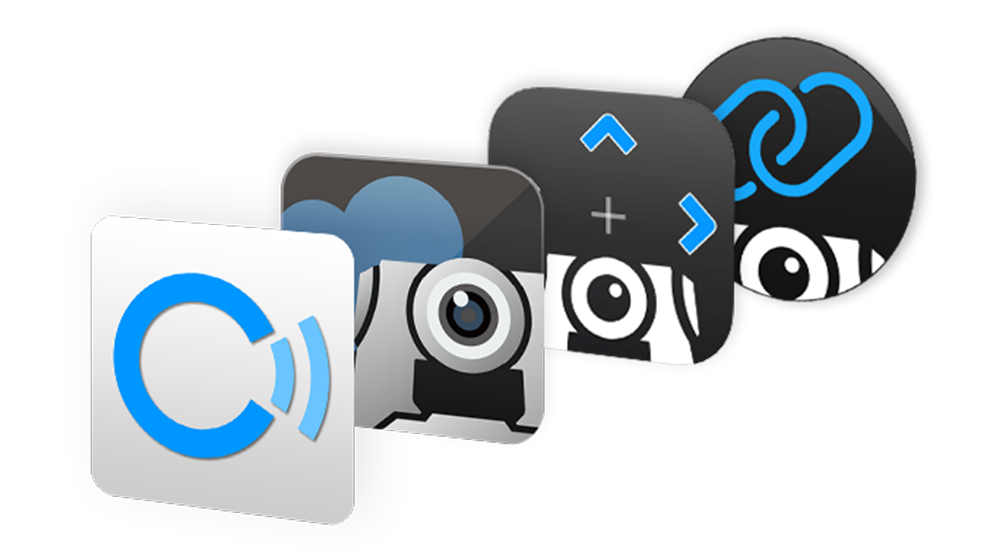 ---
Enjoy the unprecedented quality and support
AVerCare delivers industry-leading 5 or 3 year* warranty with Advanced Replacement and 24-hour turnaround time in the first year. We strive to provide industry leading product quality, service and support so you're always up and running!
* 5-year protection is included only on "V2" Pro AV cameras and the MT300N as of August 16, 2023. Optional 2-year extended warranty is available for purchase on 3-year warranty covered products only.