AVer Add's Video Conferencing Solutions to Partnership with JB&A Distribution
Fremont, CA – July 10, 2019
AVer Information Inc., an award-winning provider of video collaboration solutions, announced today they added video collaboration solutions to their strategic distribution partnership with JB&A in North America. Under this partnership, JB&A will offer resellers access to the complete lineup of AVer's innovative video collaboration solutions.
One of the industry's leading experts in video technology, JB&A, has decades of experience bringing professional AV products, procurement services, and technical experts to systems integrators in the AV industry. JB&A's partners include the world's most innovative technology providers across video production, live broadcast, streaming, digital display, and connectivity. JB&A offers value-added services such as consultation and training to partners and end-users.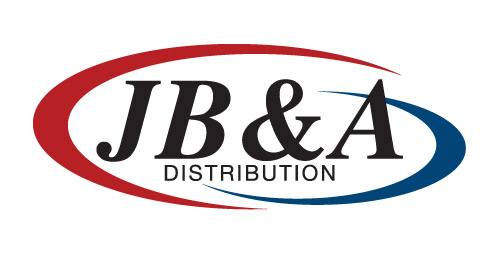 "We are thrilled to add AVer's Video Conferencing Solutions to our partnership. We are working closely with AVer to solve the needs of our partners and end-users with their unique video products and strong warranty protection."
"Adding our video conferencing solutions to JB&A's distribution is a no brainer. JB&A is an ideal partner for AVer to further support our resellers and end-users with high-quality, affordable collaboration solutions."
To learn more about AVer's partnerships, including JB&A, visit averusa.com/business.
About JB&A Distribution
Founded in 1996, JB&A is a leader in the field of Digital Media and Video Technology. They are dedicated to bringing the most innovative and complete solutions to market including: Media Management, Broadcast, IP & Streaming, Digital Display & Collaboration, and Connectivity & Image Resolution. JB&A is staffed by industry experts, and provides support in every step of the pre- and post-sales process. JB&A is a unique mix of Consultant, Channel Partner, Solutions Provider and Distributor with an ecosystem of certified, tested and proven products and workflow solutions. For more information, please visit
jbanda.com
.
About AVer Information Inc.
Founded in 2008, AVer is an award-winning provider of education technology and video collaboration camera solutions that improve productivity and enrich learning. From accelerating learning in the classroom to increasing competitive advantage for businesses, AVer solutions leverage the power of technology to help people connect with one another to achieve great things. Our product portfolio includes Professional Grade Artificial Intelligence Enabled Auto Tracking Cameras, Zoom and Microsoft Teams Certified Enterprise Grade USB Cameras, Document Cameras and Mobile Device Charging Solutions. We strive to provide industry leading service and support that exceeds our customer's expectations. We are also deeply committed to our community, the environment and employ stringent green processes in all we do. Learn more at
averusa.com
and follow us
@AVerInformation
.
Go Back