AVer Introduces AVer A30 All-Purpose Camera
AVer unveils the A30, the world's first all-in-one device combining a camera, microphone and speaker in one device
Fremont, CA - April 12, 2023
AVer Information Inc. USA, the award-winning provider of video collaboration solutions and education technology solutions, announces the AVer A30 Camera, an all-in-one device combining a document camera, microphone and speaker. The A30 is a multi-functional tool that enhances collaboration and connectivity for hybrid meeting environments.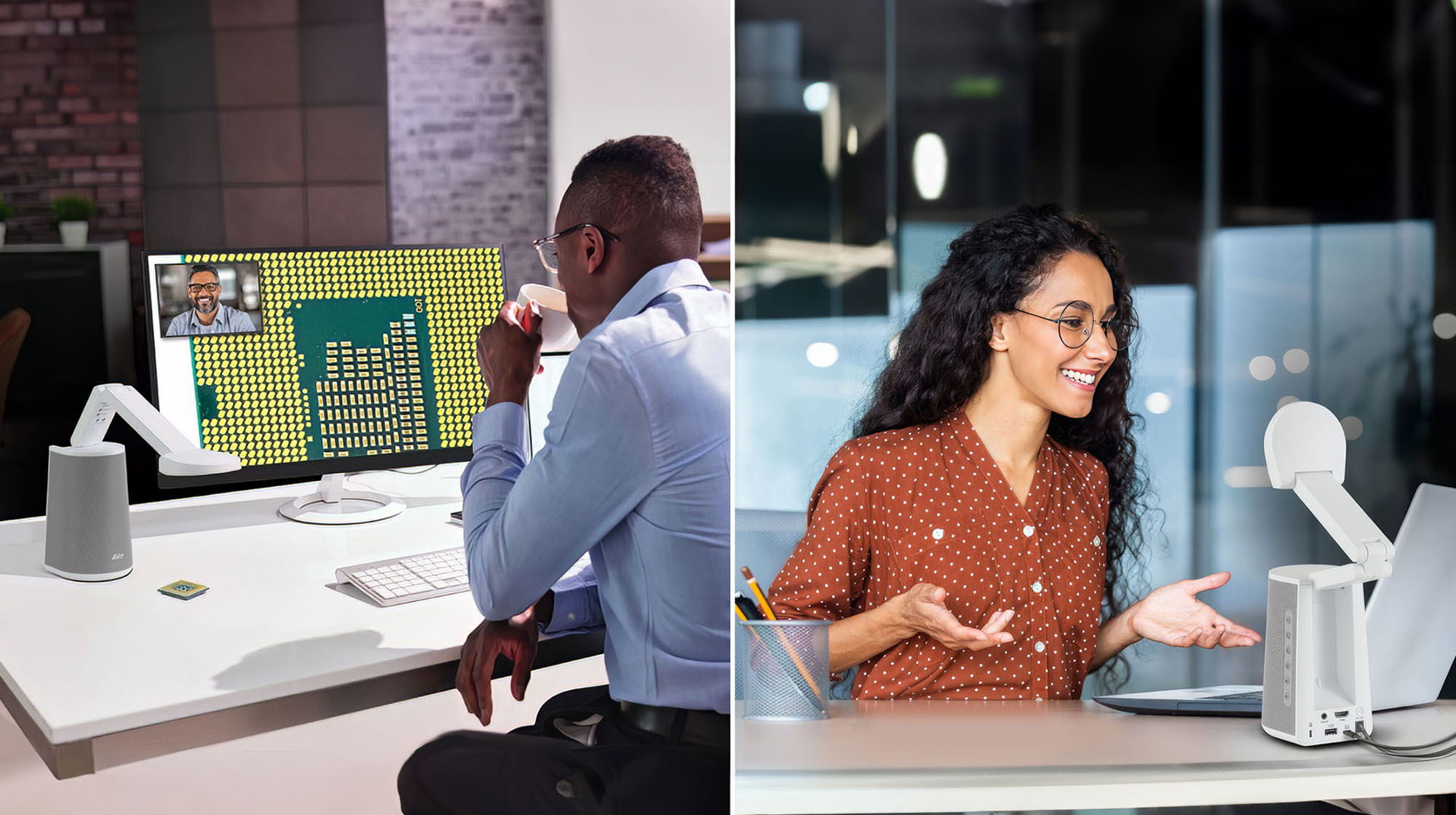 Designed huddle spaces, small meeting rooms, personal desks and home offices, the A30 features a 13-megapixel camera to deliver an impressive 4K resolution. The camera can be utilized as a webcam for video conferencing and a document camera to visualize materials to promote flexibility in hybrid environments. With automatic image rotation, the A30 empowers a seamless experience as users switch from a conference camera to a document camera. The image automatically flips while the user uplifts the camera head to ensure it's always operating in the correct direction. Featuring HDMI and USB output ports, the A30 supports video streaming and allows users to connect to an additional USB camera for picture-in-picture images.
"The A30 is a versatile camera, microphone and speaker designed to bridge collaboration for hybrid collaboration in small-to-medium-sized meeting environments, such as huddle spaces, desks and home offices,"




"The A30 is a plug-and-play device that connects to computers and monitors to provide clear audio up to 20 feet away. AVer's advanced AI acoustic technology produces clear sound with echo cancellation while minimizing background noise."
The A30 boasts high-quality AI audio technology, powered by AVer's exclusive algorithm, to produce clear sound with echo cancellation while minimizing background noise to create uninterrupted collaboration. The A30 features a microphone and speaker that easily connects to computers and monitors for clear audio recording and playback up to 20 feet away. Notably, the A30 is compatible with AVerTouch to provide easy and intuitive functions and cloud sync to enable automatic backups of annotations, captures and recordings. AVerTouch enriches the overall collaboration experience with unprecedented interactivity.
To learn more about AVer Information Inc. USA, please visit averusa.com.
About AVer Information Inc.
Founded in 2008, AVer is an award-winning provider of education technology and video collaboration camera solutions that improve productivity and enrich learning. From accelerating learning in the classroom to increasing competitive advantage for businesses, AVer solutions leverage the power of technology to help people connect with one another to achieve great things. Our product portfolio includes Professional Grade Artificial Intelligence Enabled Auto Tracking Cameras, Zoom and Microsoft Teams Certified Enterprise Grade USB Cameras, Document Cameras and Mobile Device Charging Solutions. We strive to provide industry leading service and support that exceeds our customer's expectations. We are also deeply committed to our community, the environment and employ stringent green processes in all we do. Learn more at
averusa.com
and follow us
@AVerInformation
.
Press and Media Inquiries
Alice Stevens
Channel Marketing Director
AVer Information Inc. Americas
P: +1-408-821-1304
E:
alice.stevens@aver.com
Go Back