AVer Launches a New Line of Interactive Flat Panels and New S42i+ Intelligent Charging Cart at ISTE 2017
Fremont, CA - June 23, 2017
AVer Information Inc. is kicking off the summer with the debut of two new products at ISTE in San Antonio, TX. The company will be introducing a new line of CP interactive flat panels along with a new 42-device charging cart.
"We are proud to bring an interactive flat panel display to school that gives the administrators and teacher a level of flexibility in customizing the user experience. Our goal is to make teacher's lives easier and improve classroom learning. The S42i+ charging solution was developed with larger classrooms in mind, and provides AVer's intelligent charging technology for the most optimized charging experience. Our proprietary charging algorithms ensure devices are charged in the most efficient way,"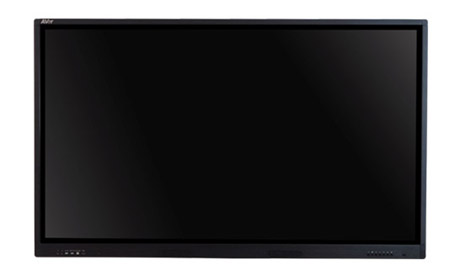 The AVer CP interactive flat panel includes a feature rich white board application along with the collaboration software, MyndShare. This software can be used to effortlessly engage students in the classroom, and provides them with the opportunity to interact directly with the panel and share ideas and answers. With applications and features similar to a tablet, students and teachers will be able to easily navigate through the many familiar aspects of the customizable interactive flat panel. The whiteboard comes preloaded with a variety of templates to choose from, and the ability to import documents and annotate over them. Classrooms are also able to collaborate and screen share content.
AVer next generation CP series features include:
Built-in feature rich whiteboard with 10 multi-touch
Includes 65", 75", and 86" 4K ultra HD display
Embedded Android OS
MyndShare collaboration software
Plug-n-Play Ready
5 Year Warranty with onsite repair
To learn more about the AVer CP series, visit http://www.averusa.com/education/products/interactive-flat-panel/cp.
S42i+ is perfect for larger classrooms looking for a compact charging solution for all their devices with the ability to charge up to 42 devices at once. Using the most intelligent and intuitive charging technology, the S42i+ has the ability to use external power outlets to serve as a platform for other classroom tools. This provides the option of using additional technology such as an AVer document camera or other teaching tools for additional collaboration within the classroom.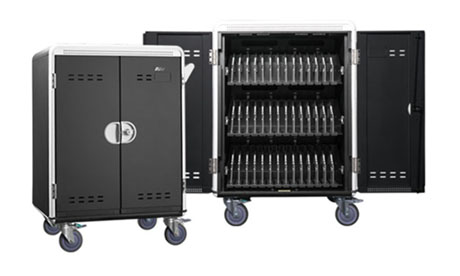 AVer S42i+ Intelligent Charging Solution features include:
Adaptive intelligent charging technology
3-point locking doors with keys included
Slide-out shelves for easy device access
Supports 42 Chromebooks, tablets, or laptops up to 14" screens
5 year electrical 10 year mechanical warranty with onsite repair
To learn more about the AVer S42i+, visit http://www.averusa.com/education/products/charging-cart/s42iplus.
Live product demonstrations will take place at ISTE in San Antonio, TX. Visit AVer at booth #1742.
About AVer Information Inc.
Founded in 2008, AVer is an award-winning provider of education technology and video collaboration camera solutions that improve productivity and enrich learning. From accelerating learning in the classroom to increasing competitive advantage for businesses, AVer solutions leverage the power of technology to help people connect with one another to achieve great things. Our product portfolio includes Professional Grade Artificial Intelligence Enabled Auto Tracking Cameras, Zoom and Microsoft Teams Certified Enterprise Grade USB Cameras, Document Cameras and Mobile Device Charging Solutions. We strive to provide industry leading service and support that exceeds our customer's expectations. We are also deeply committed to our community, the environment and employ stringent green processes in all we do. Learn more at
averusa.com
and follow us
@AVerInformation
.
Go Back