AVer Launches a New Interactive Flat Panel, Document Camera, and Charging Solution at ISTE 2018
Fremont, CA - June 22, 2018
AVer Information Inc. will be debuting three new products at ISTE in Chicago, IL. The company will be introducing a new line of interactive flat panels, a charging cabinet, and document camera.
"Schools are ramping up rapidly to update their classrooms with new technology. The CP3 Series interactive flat panel provides an opportunity for teachers to interact with students in a dynamic way. It also helps teachers increase their classroom productivity by integrating new technology that transforms teaching and learning,"
The CP3 Series Interactive Flat panel provides a rich user experience with features to increase student engagement and personalize learning. Comparable to having a large tablet on the wall, teachers and students can easily navigate the CP3 Series and access thousands of apps for education to enhance any subject. Equipped with an upgradeable Android Module, its future proof to easily upgrade as needed without having to replace the entire panel. Built-in native screen share technology allows for students to instantly share their screen, or teachers can use the CP3 Series wireless AVer doc cam integration to share a student's project with the entire class.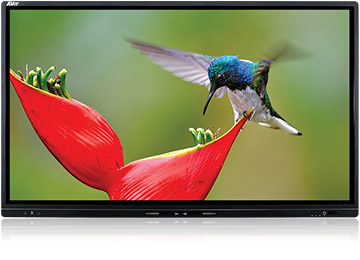 AVer's CP3 Series features include:
Built-in Native Screen Share
Upgradeable Android Module
Wireless AVer Doc Cam Integration
Available in 65", 75", and 86" Displays
5-Yr Warranty with Onsite Repair
In addition to premiering the CP3 Series at ISTE, AVer will also be showing their new X12 charging cabinet. It's perfect for classrooms looking for a compact charging solution with a micro footprint. The X12 can manage 12 devices fitting Chromebooks, laptops, and tablets with screens up to 17". It's a fixed charging solution that can be mounted, stacked, or stored on a tabletop making it truly a versatile charging solution. Safely store and manage devices for any learning environment with the X12 charging cabinet.
"The X12 charging cabinet was developed to provide space-constrained classrooms with a compact fixed charging solution that could still manage large devices. Equipped with the patented cable management system to ensure cables are kept organized for students to easily and quickly access devices,"
AVer's X12 Charging Cabinet features include:
Versatile Design
Advanced Cable Management
Supports Large Devices
Small Footprint
5-Yr Electrical 10-Yr Mechanical Warranty with Onsite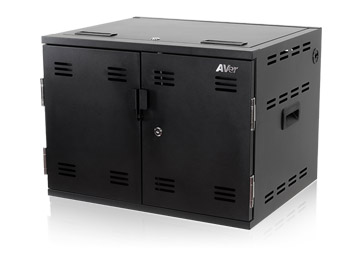 To round out AVer's product debuts at ISTE, they are launching the F15-5M document camera. It's a new addition to the current line of portable FlexArm document cameras. The F15-5M's digital zoom gives teachers the ability to zoom in on every detail and capture all materials from textbooks, or 3D objects to stream for the entire class to see. Tools are easily accessible and adjust images in real-time with the on-screen annotation and one-touch recording to create an interactive learning experience.
AVer's F15-5M Document Camera features include: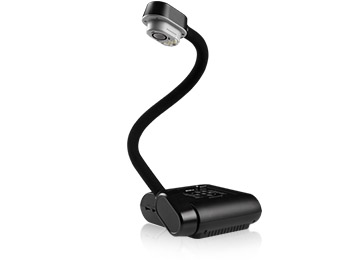 Flexible Design
On-Screen Annotation
64X Digital Zoom and 30 FPS
HDMI, VGA, and USB Connectivity
5-Yr Warranty with Onsite Repair
Live product demos of all three products will take place at ISTE in Chicago, IL. Visit AVer at booth #1232 to be the first to see these products!
About AVer Information Inc.
Founded in 2008, AVer is an award-winning provider of education technology and video collaboration camera solutions that improve productivity and enrich learning. From accelerating learning in the classroom to increasing competitive advantage for businesses, AVer solutions leverage the power of technology to help people connect with one another to achieve great things. Our product portfolio includes Professional Grade Artificial Intelligence Enabled Auto Tracking Cameras, Zoom and Microsoft Teams Certified Enterprise Grade USB Cameras, Document Cameras and Mobile Device Charging Solutions. We strive to provide industry leading service and support that exceeds our customer's expectations. We are also deeply committed to our community, the environment and employ stringent green processes in all we do. Learn more at
averusa.com
and follow us
@AVerInformation
.
Go Back