AVer Information Inc. Launches a New Generation of Wireless Document Cameras and Software at ISTE 2019
The M70W and M15W offer powerful and compact interactive classroom solutions using AVerTouch software
Fremont, CA and Philadelphia, PA – June 24, 2019
AVer Information Inc. USA, the award-winning provider of video collaboration solutions and education technology solutions today announced it is launching the M70W and the M15W, a new generation of AVer innovative wireless document cameras along with the user-friendly AVerTouch software for the classroom at the ISTE 2019 conference, June 23-26 in Philadelphia, PA.
The breakthrough technology design of both document cameras makes it easy to go from set-up to show time. With elegant and compact form factors combined with rich video capture, educators and students will enjoy the portability and power of both devices.
The AVer M70W mechanical arm document camera provides a powerful platform to capture and share information in the classroom.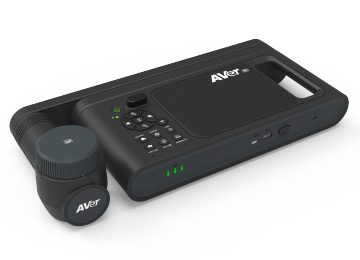 M70W Features:
4K output on HDMI
13 MP camera
10x optical/23x digital zoom
WiFi, HDMI and USB connectivity
On-board battery
18.89" x 13.58" shooting area
One touch recording
5 year warranty
MSRP $799.99
The AVer M15W mechanical arm document camera has an ultra-compact and lightweight form factor and folds down to 11"(L) x 3"(W) x 1.6"(H). With wireless connectivity, an on-board battery, and a weight of approximately 3 pounds, the M15W is a truly mobile and lightweight device for sharing around the classroom.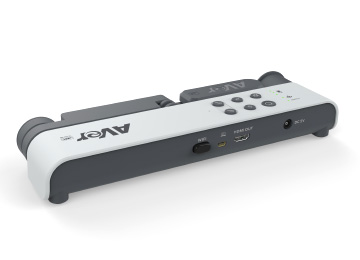 M15W Features:
4K output on HDMI
13 MP camera
23x digital zoom
WiFi, HDMI and USB connectivity
On-board battery
16.77" x 12.32" shooting area
One touch recording
5 year warranty
MSRP $549.99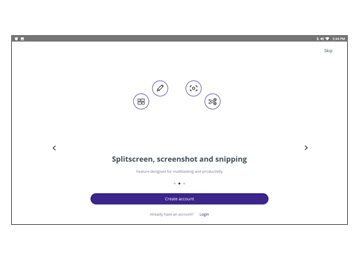 Both document cameras are powered by the intuitive and user-friendly AVerTouch software. AVerTouch makes it quicker and easier to set-up and manage both AVer document cameras. AVerTouch enables auto discovery over WiFi with one touch connect. Educators can build and edit new creative content with powerful multitasking and editing tools. Users can also save content to the Cloud such as Google drive with a simple click.
"Our new innovative document cameras and easy-to-use software demonstrate our commitment to make the processes of teaching and learning easier and more engaging for educators and students. We are excited to showcase these new products at the ISTE 2019 conference and welcome the opportunity to demonstrate them live to educators."
AVer will be demonstrating the M70W, the M15W and AVerTouch at the ISTE 2019 conference at the Pennsylvania Convention Center in booth # 2536, June 24-26.
About AVer Information Inc.
Founded in 2008, AVer is an award-winning provider of education technology and video collaboration camera solutions that improve productivity and enrich learning. From accelerating learning in the classroom to increasing competitive advantage for businesses, AVer solutions leverage the power of technology to help people connect with one another to achieve great things. Our product portfolio includes Professional Grade Artificial Intelligence Enabled Auto Tracking Cameras, Zoom and Microsoft Teams Certified Enterprise Grade USB Cameras, Document Cameras and Mobile Device Charging Solutions. We strive to provide industry leading service and support that exceeds our customer's expectations. We are also deeply committed to our community, the environment and employ stringent green processes in all we do. Learn more at
averusa.com
and follow us
@AVerInformation
.
Go Back