Aver's Latest Wireless Document Camera Wins 2019 Tech & Learning Magazine Award Of Excellence
AVer's M15W Wireless Mechanical Arm Document Camera Receives Top Ed Tech Honor with 2019 AOE
Fremont, CA - January 22, 2020
AVer Information Inc. USA, the award-winning provider of video collaboration solutions and education technology solutions, announced today that the AVer M15W Wireless Document Camera has been selected as a winner of the 2019 Tech & Learning Award of Excellence. The 2019 award judged a variety of nominated products and selected those products that are improving the way educators work and students learn. The AVer M15W was selected based upon actual use and performance in the classroom.
The AVer M15W is a next generation wireless document camera designed to enhance classroom lessons and student engagement. Its lightweight and compact design allows teachers to move the camera anywhere in the classroom to present physical lesson material, or allow for students to present their own projects and assignments. The 13 mega pixel camera offers crystal clear images at 60 FPS for smooth video to keep students interested and engaged. Connecting via 5GHz WiFi to either the school network or P2P the M15W provides lag-free video so students do not get distracted by choppy or delayed video. The included AVerTouch interactive software also allows educators to write, highlight, annotate and mark up live video, as well as import supporting images to the presentation. One-touch video recording and instant upload to the cloud allows teachers to save presentations for later review, sharing, and even parent viewing of student projects.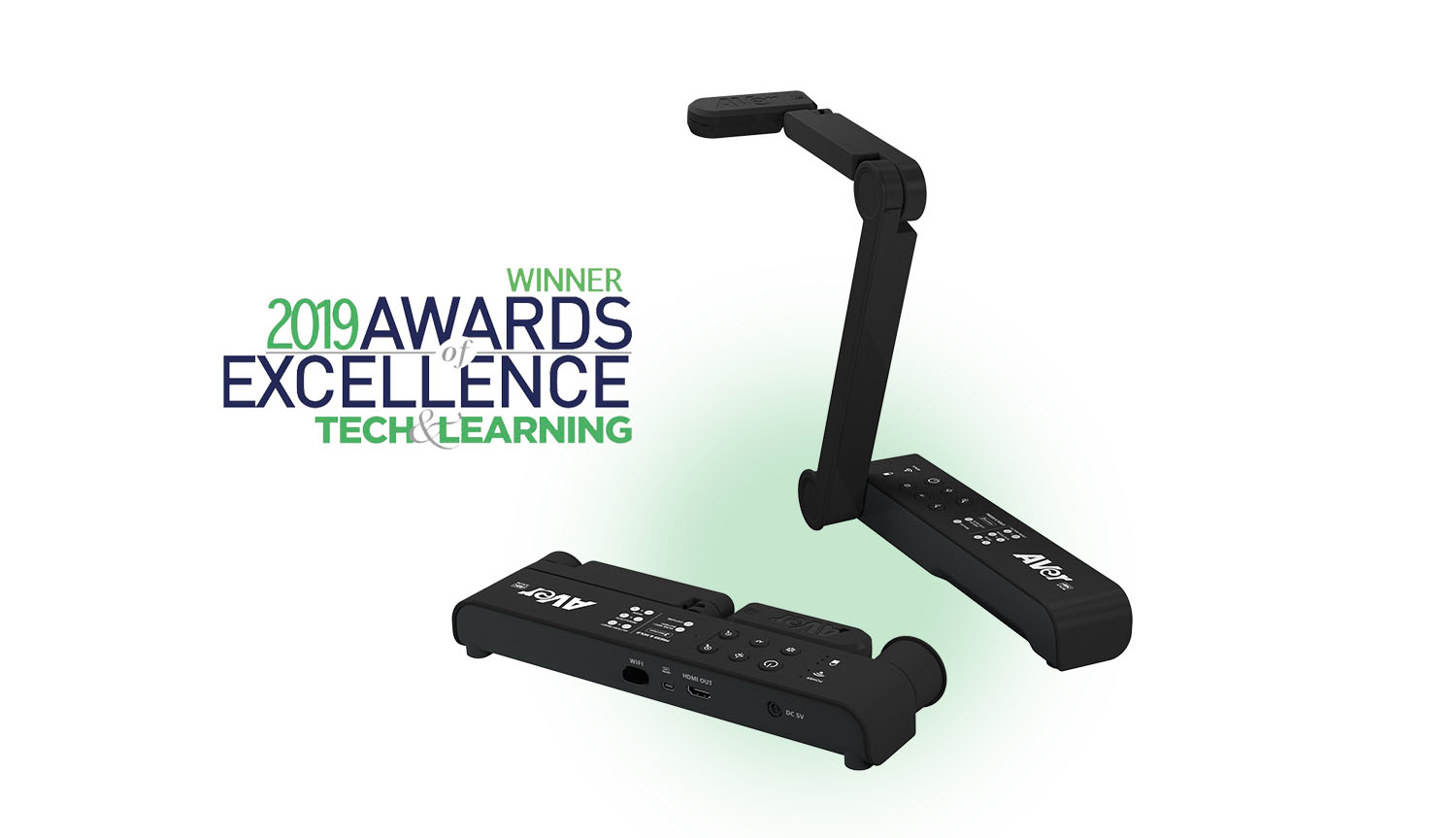 "For 40 years, Tech & Learning has reported on how edtech products are improving teaching and learning,"




"In keeping with this mission, our 2019 Awards of Excellence contest focused on stand-out products that are both unique in the K-12 market, as well as those that are helping schools solve specific problems."
"This award is a testament to AVer's dedication to advancements in classroom technologies,"




"AVer is committed to providing educators with relevant tools to strengthen lesson delivery and curriculum content, while increasing student engagement and information retention."
About AVer Information Inc.
Founded in 2008, AVer is an award-winning provider of education technology and video collaboration camera solutions that improve productivity and enrich learning. From accelerating learning in the classroom to increasing competitive advantage for businesses, AVer solutions leverage the power of technology to help people connect with one another to achieve great things. Our product portfolio includes Professional Grade Artificial Intelligence Enabled Auto Tracking Cameras, Zoom and Microsoft Teams Certified Enterprise Grade USB Cameras, Document Cameras and Mobile Device Charging Solutions. We strive to provide industry leading service and support that exceeds our customer's expectations. We are also deeply committed to our community, the environment and employ stringent green processes in all we do. Learn more at
averusa.com
and follow us
@AVerInformation
.
Press and Media Inquiries
James Salter
Senior Vice President of Marketing
AVer Information Inc. Americas
P: +1-408-687-5781
E:
james.salter@aver.com
Go Back