AVer Information Inc. USA Releases Magic Presenter to Bring Technology Alive in Classrooms Across North America
CB-310 Android Hub Jumpstarts Traditional Classroom Tools
Fremont, CA - March 10, 2020
AVer Information Inc. USA, the award-winning provider of video collaboration solutions and education technology solutions today announced the release of the CB-310 AVer Magic Presenter to classrooms in North America.
The CB-310 is a stand-alone Android™ module that connects teacher and student devices with traditional classroom equipment to create immersive learning experiences. With the CB-310 schools can access the latest learning tools and sharing classroom content while saving thousands of dollars on new interactive touch panels or other expensive devices. Older equipment can easily be integrated with the CB-310 to maximize existing technology investments and learning environments. The simple integration via multiple output ports turns TVs, interactive white boards, monitors, projectors and document cameras into modern learning devices.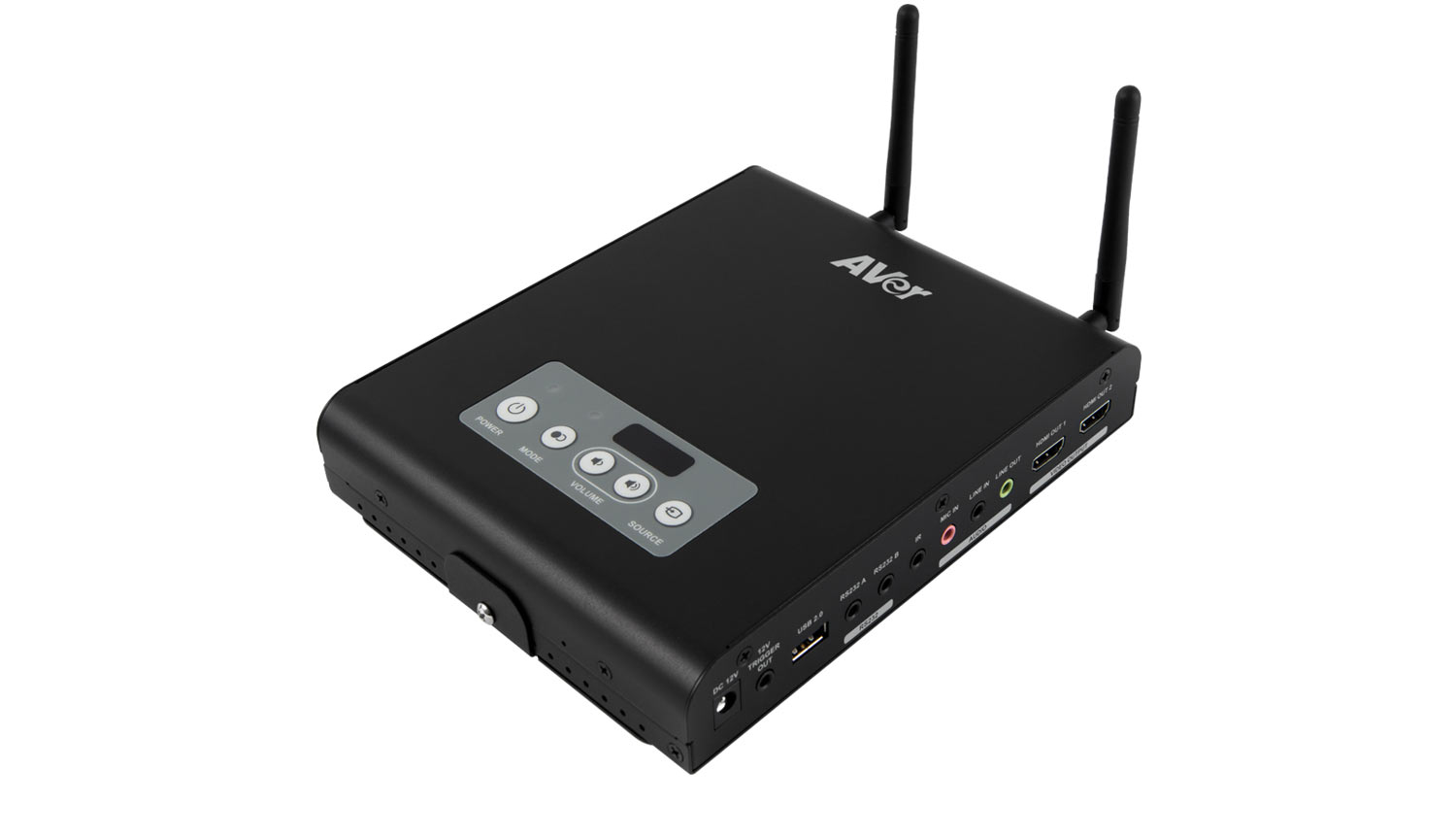 The AVer Magic Presenter is a classroom smart hub that supports Windows®, Mac®, Chrome® and Android™ platforms at the same time by simply switching input sources. No steep learning curve using existing laptops and computers. Teachers and students can also present ideas in two, three or four split screens, making classroom collaboration or performing side-by-side comparisons simple. With the Android 7.1 platform, the CB-310 brings thousands of learning apps and lesson plans into classrooms that would not have access with their existing traditional equipment.
CB-310 Features:
Multi-Device Connection
Wireless Screen Share
Split Screen Mode
Access to thousands of Android Apps
Remote Management Console
Broadcast Message & Alert System
"We are excited to offer K-12 classrooms a powerful yet affordable solution that turns their traditional older technology into modern learning tools,"




"The CB-310 AVer Magic Presenter provides educators with a simple classroom hub to bring disconnected technology together and access the power of the Google Play Store and the thousands of available learning apps."
About AVer Information Inc.
Founded in 2008, AVer is an award-winning provider of education technology and video collaboration camera solutions that improve productivity and enrich learning. From accelerating learning in the classroom to increasing competitive advantage for businesses, AVer solutions leverage the power of technology to help people connect with one another to achieve great things. Our product portfolio includes Professional Grade Artificial Intelligence Enabled Auto Tracking Cameras, Zoom and Microsoft Teams Certified Enterprise Grade USB Cameras, Document Cameras and Mobile Device Charging Solutions. We strive to provide industry leading service and support that exceeds our customer's expectations. We are also deeply committed to our community, the environment and employ stringent green processes in all we do. Learn more at
averusa.com
and follow us
@AVerInformation
.
Press and Media Inquiries
James Salter
Senior Vice President of Marketing
AVer Information Inc. Americas
P: +1-408-687-5781
E:
james.salter@aver.com
Go Back