AVer Information Inc. USA to Showcase Its Latest Classroom Solutions at TCEA 2020
Company to Demonstrate Award-Winning Wireless Document Cameras and Charging Carts
Fremont, CA - February 3, 2020
AVer Information Inc. USA, the award-winning provider of video collaboration solutions and education technology solutions announced today it is featuring its new generation of AVer interactive wireless document cameras, the accompanying user-friendly AVerTouch software and its latest in smart charging carts at the TCEA 2020 conference, February 4-6, in Austin, TX.
AVer will be showcasing the 2019 Tech & Learning Awards of Excellence Winning M15W Wireless Document Camera, and the M70W. Both document cameras feature true wireless capabilities via the school's WiFi network, or peer-to-peer (P2P) which offers complete mobility and flexibility in the classroom. The cameras boast 4K output via HDMI and 13 MP picture quality and one touch recording. The cameras' interactivity are powered by the intuitive AVerTouch software which integrates document camera content into other classroom technologies. AVerTouch enables auto discovery over WiFi with one touch connect while allowing educators to build and edit new creative content with powerful multitasking and editing tools. Users can also instantly save content to the Cloud such as Google drive with a simple click.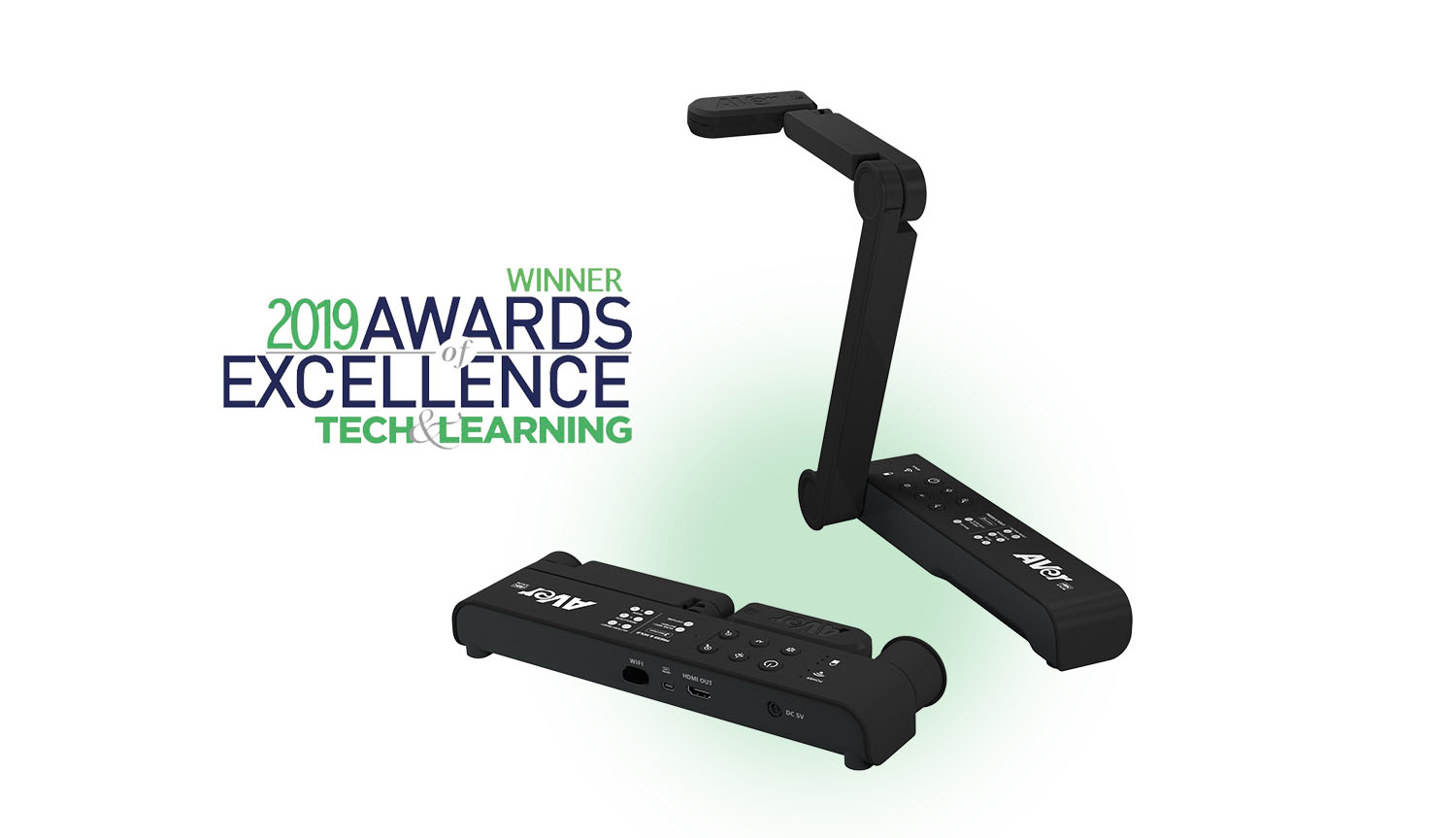 AVer will also be presenting their full line of smart charging carts to safely and securely support 1 to 1 classroom devices, as well as their full line of wired and wireless document cameras. The PTZ310 professional PTZ live streaming camera will also be on display for K-12 districts that require a sleek training, live events or lecture capture and videoconferencing solution.
"AVer is dedicated to developing innovative connected classroom solutions for the 21st century educator,"




"This year, AVer will be demonstrating our Awards of Excellence winning M15W, as well as our full line of document cameras and device charging solutions at TCEA, showcasing innovative and easy to use tools for educators to increase student engagement and curriculum delivery."
AVer will be demonstrating the M70W, M15W, AverTouch software, charging carts and the PTZ310 at the TCEA 2020 conference at the Austin Convention Center in booth #1223.
About AVer Information Inc.
Founded in 2008, AVer is an award-winning provider of education technology and video collaboration camera solutions that improve productivity and enrich learning. From accelerating learning in the classroom to increasing competitive advantage for businesses, AVer solutions leverage the power of technology to help people connect with one another to achieve great things. Our product portfolio includes Professional Grade Artificial Intelligence Enabled Auto Tracking Cameras, Zoom and Microsoft Teams Certified Enterprise Grade USB Cameras, Document Cameras and Mobile Device Charging Solutions. We strive to provide industry leading service and support that exceeds our customer's expectations. We are also deeply committed to our community, the environment and employ stringent green processes in all we do. Learn more at
averusa.com
and follow us
@AVerInformation
.
Press and Media Inquiries
James Salter
Senior Vice President of Marketing
AVer Information Inc. Americas
P: +1-408-687-5781
E:
james.salter@aver.com
Go Back