April 16, 2021
Hybrid Tracking Mode Added to the TR310/ 311/ 311HN/ 313/ 331/ 333 Series
As part of AVer's commitment to enhance the tracking algorithm we have released one of the most important updates to the camera; the ability to implement hybrid tracking as well as limit the camera pan/tilt rotation to a certain area of the stage. This is huge as we continue to enhance the quality and usability of the tracking algorithm. The ultimate goal is to allow our end users to fully automate these cameras in all kinds of environments.
If you have not done so, download firmware .30 from the AVer tech support website. This firmware update is packed with new goodies and updates.
Enhanced Tracking UI
We added a few usability improvements to the UI. First off, the tracking control can now be accessed from the main login page. If you are having problems with the Chrome browser not displaying properly, please clear the cache and reload the page.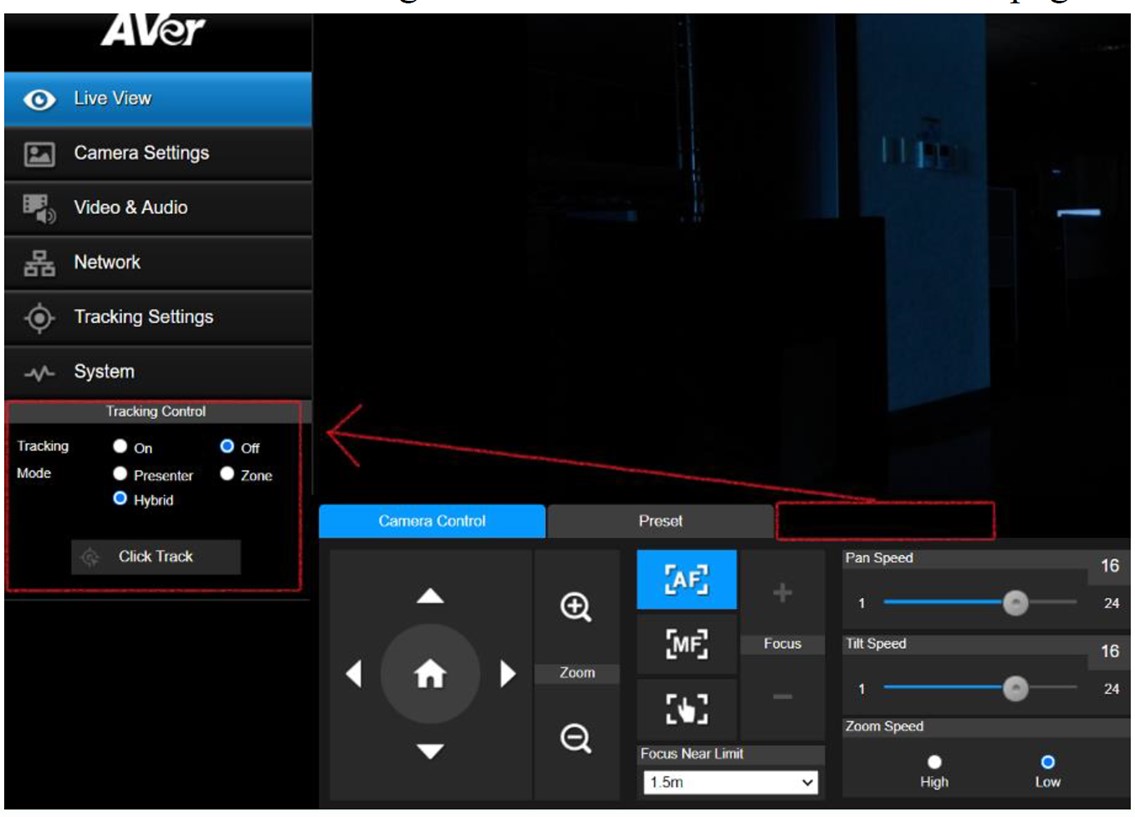 Effective Tracking Area
Next improvement we have made is to allow users to enable an effective tracking area on the WebUI.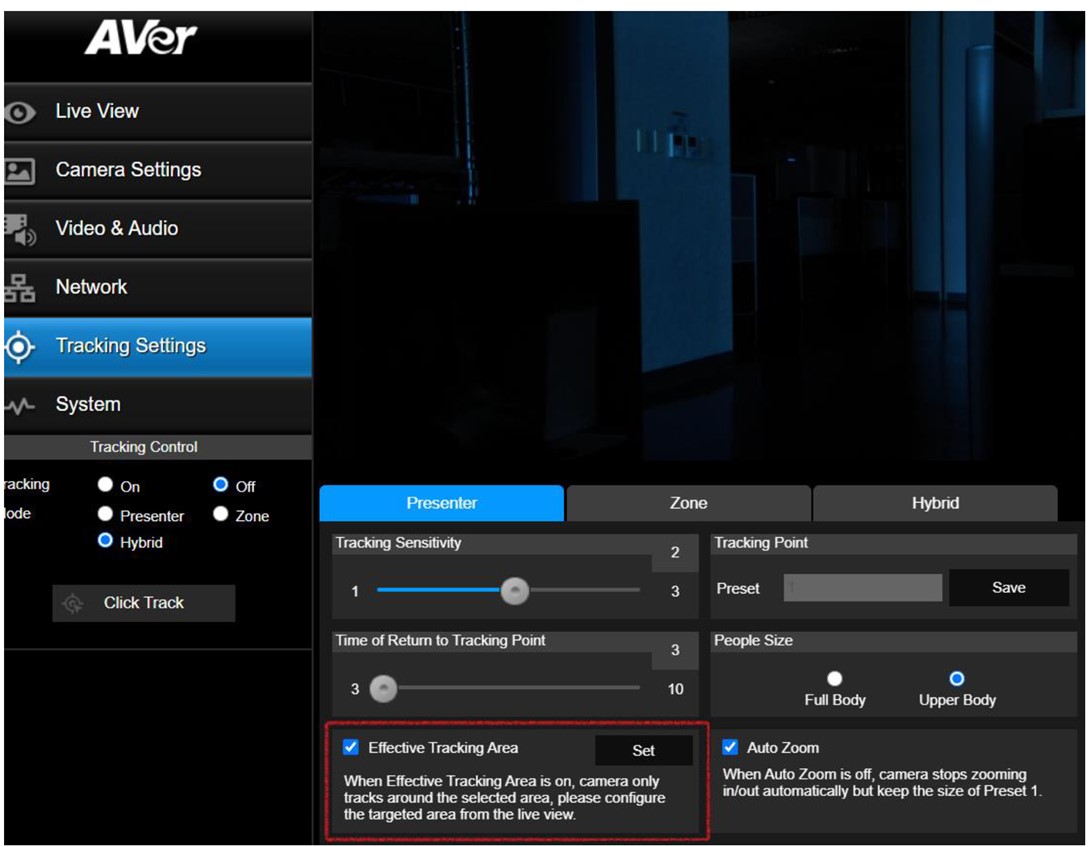 If this is checked, the camera can be programmed to only track the subject within a predefined area of its view. Simply click and start dragging and defining the tracking area box (via your mouse).
Disabling Auto Zoom during tracking
We have also added an Auto Zoom Enable/Disable function in Presenter Mode. When checked, the initial zoom value once subject is acquired is preserved throughout the tracking experience. If you need a tighter shot, select "Upper Body" and if you want the camera to zoom out a little further select "Full Body". The camera will not attempt to zoom in and out if the presenter somehow were to stretch his or her hands or write on the white board.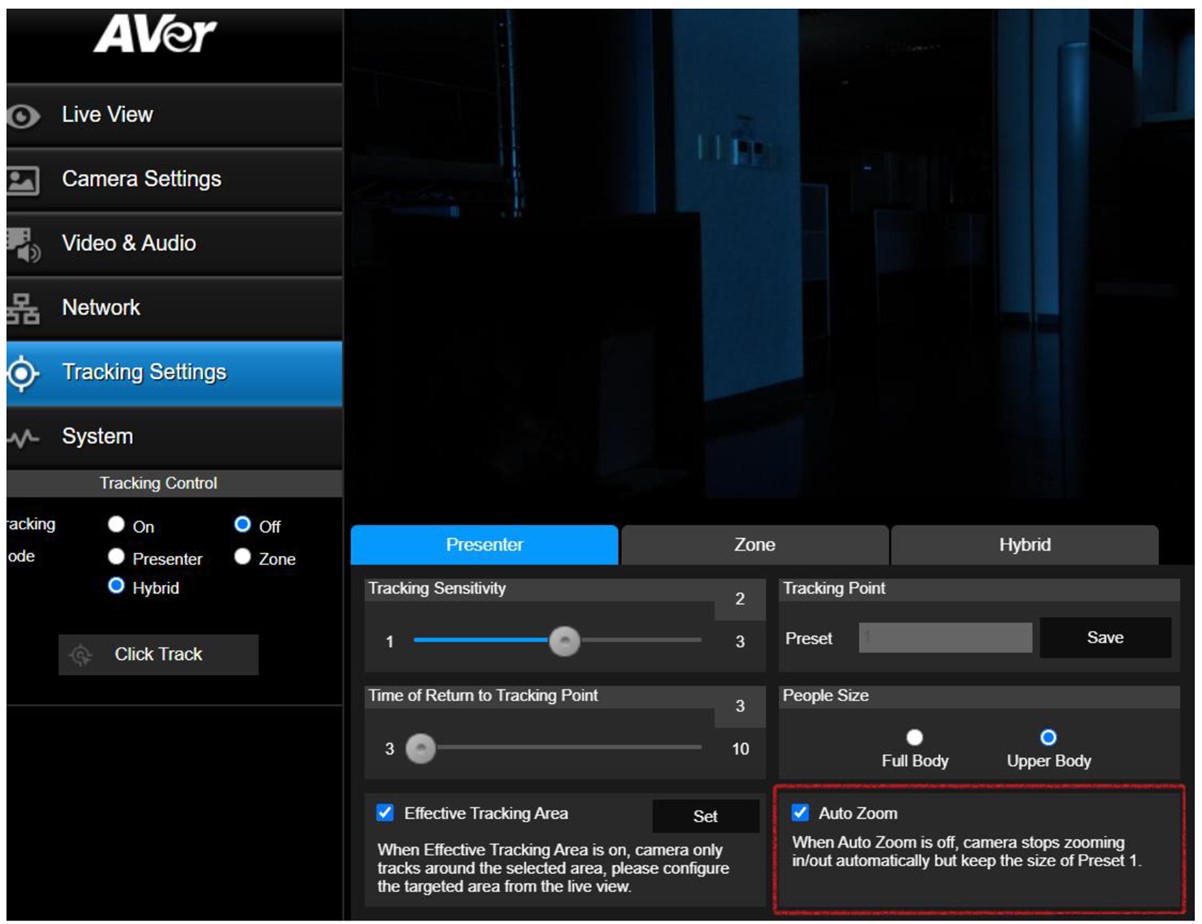 Hybrid Mode
This is the big feature addition that everybody is hyped out about. We have added a new tracking feature called "Hybrid Mode". This feature combines the best features of both the Presenter Mode and the Zone mode. Preset 10 through 13 are preserved for the Zone mode feature where the camera will automatically toggles to Zone mode whenever the subject is within those preset zones. When the subject is outside of those predefined zones, the camera automatically switches to "Presenter mode".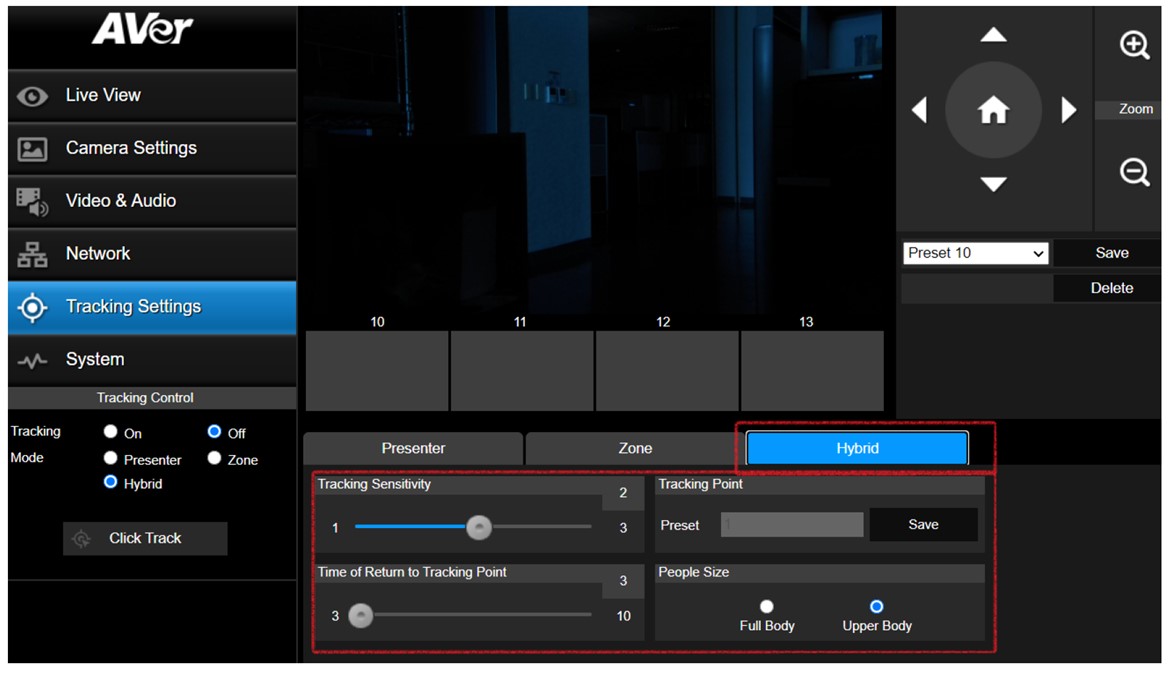 One great scenario that you can use this on is for a space like the one shown below. As the presenter reaches the left box, the camera automatically switches to zone mode with preset 10 initiated. As he walks into the box on the right, the camera would also automatically switch to zone mode with preset 11 initiated. As he is presenting outside of those 2 predefined zones, the camera would automatically switch back to Presenter mode with the camera freely tracking him.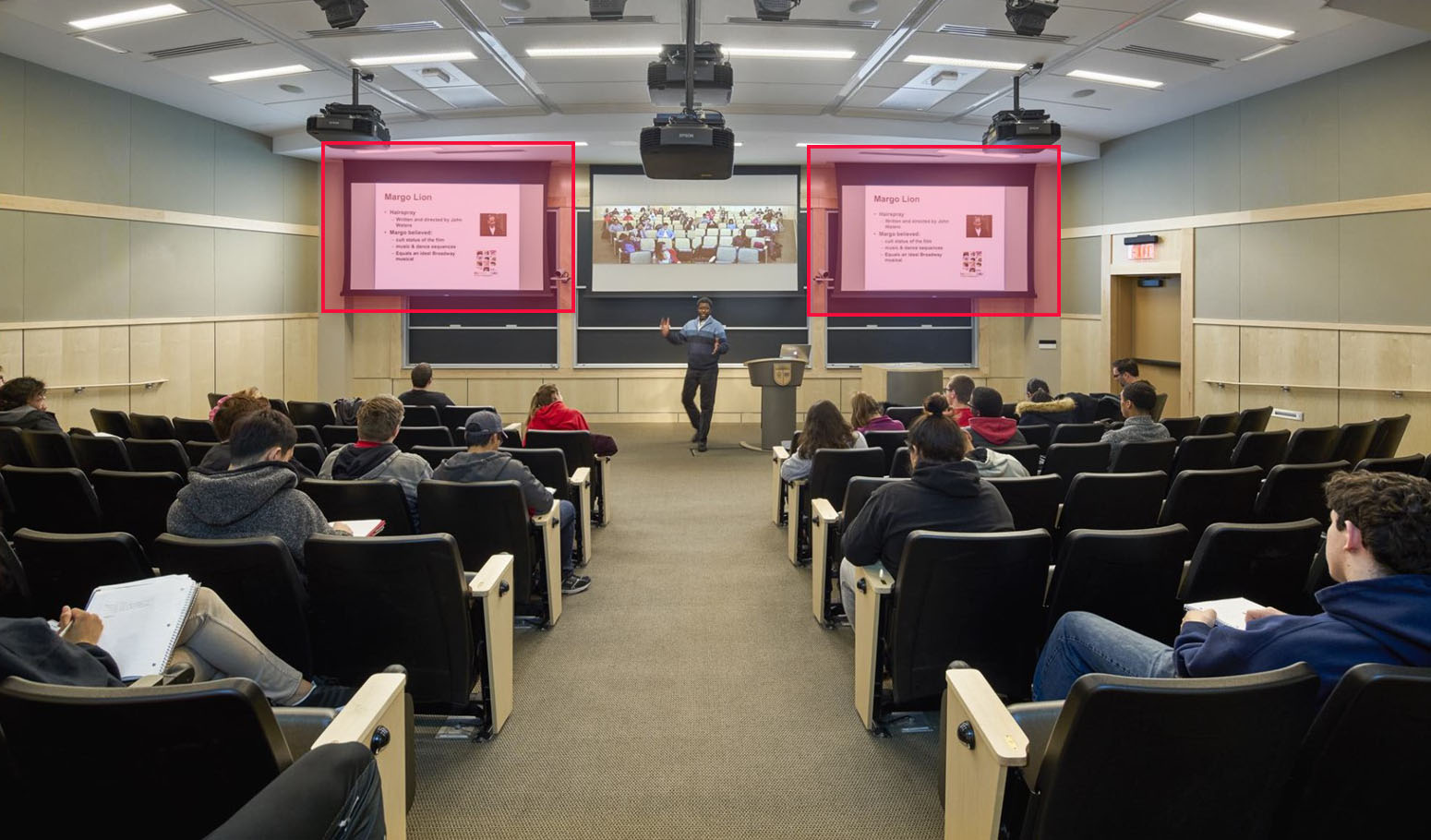 Look for more features to be added in the coming months as we continue to fine tune the auto tracking feature!
Go Back