AVer PTZ Control Panel puts you in charge of camera controls in an easy user interface within your internal network. It gives you access to live video and audio streams from AVer Pro AV and DL Series cameras on an iPad or iPhone, and it allows you to control the camera's capture and PTZ functions, even enables voice command which provides hands-free experience. You can also enable or disable tracking features like Presenter, Zone, or Hybrid mode, store and call up to 256 presets. With the AVer PTZ Control Panel, there's no need for complicated controllers, heavy software applications, or professional AV operators to run your AVer PTZ cameras.
---
Product Features
Instantly find and connect to available AVer Professional Auto Tracking and PTZ Cameras
Voice control supported, control your AVer cameras handsfree
Currently supports only one camera connection at a time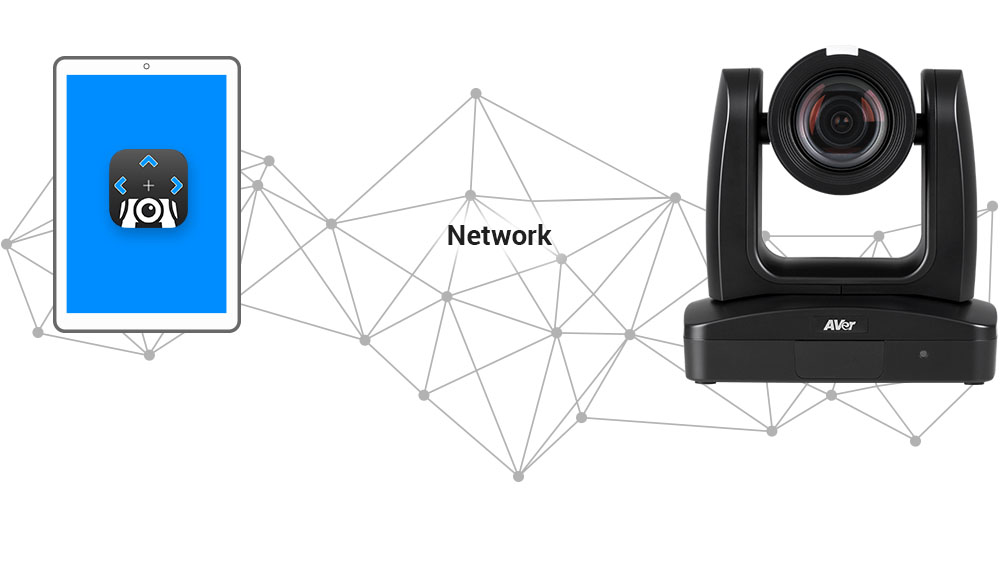 Take Control with the App
Capture camera images and save them to the device album
Pan, tilt, and zoom your camera to capture different areas of your room
Adjust the pan/tilt speed, and switch between autofocus and manual focus
Enable and disable tracking features, including Presenter/Zone/Hybrid Mode, and Click Track
Save and call up to 256 preset points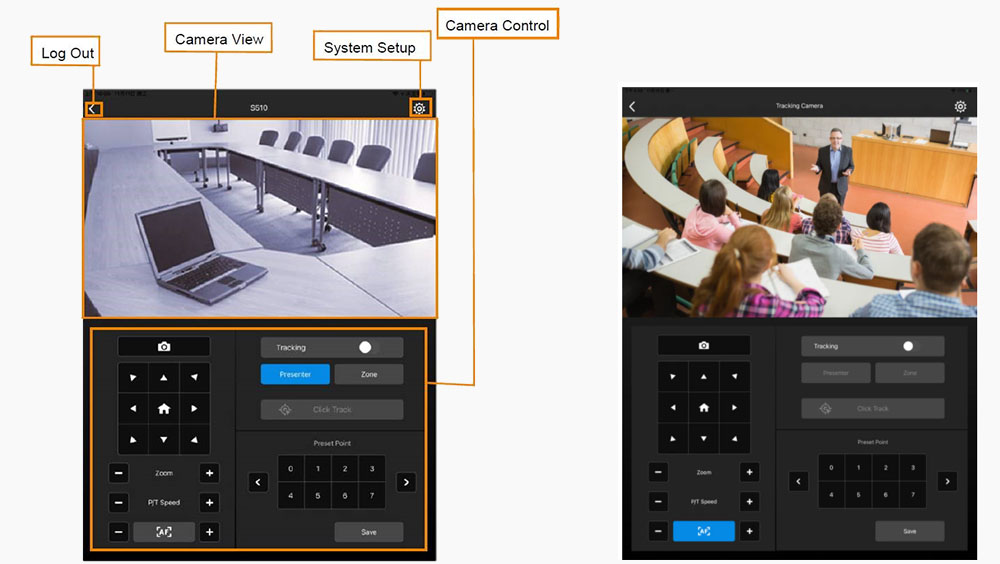 System Requirements
Compatibility
Requires iOS & iPadOS® 9 and later. Compatible with iPad® and iPhone®.
Supported Camera Models

TR310/TR311/TR311HN/TR313/TR331/TR333
TR530/TR320/TR530+/TR320+
PTZ310/PTZ310W/PPTZ310N/PTZ330/PTZ330W/PTZ330N
TR313V2/TR333V2/TR333V2/TR311HWV2/TR323NV2
DL30
Available FREE on the Apple App Store
Download
*iPad, iPadOS, and the App Store are trademarks of Apple Inc., registered in the U.S. and other countries.
Copyrights © 1991-2023 AVer Information Inc., All Rights Reserved. Privacy Policy.