June 4, 2021
Did you know that AVer has an iPad/iPhone app developed for the AVer ProAV PTZ/TR camera control?
AVer PTZ Control Panel is a hassle-free application that gives you access to live video and provides various control with AVer AI Auto Tracking and PTZ Cameras.
This application puts you in charge of all the basic controls and relevant settings of your AVer Professional Auto Tracking and PTZ cameras. PTZ Control Panel gives you access to live video and audio streams from your cameras on an iPad screen, and it allows you to control the camera's capture and PTZ functions. You can even enable or disable tracking features like Presenter or Zone mode, and store and call up to 256 preset positions. Unlock an effortlessly smooth camera control experience with PTZ Control Panel. With this latest update, you can now install the app on an iPhone and also issue voice commands to control the AVer PTZ Camera (iOS 10 or above only).
Our developers are continuously working to create even more advanced settings to make this application a perfect replacement for a physical remote.
To access this app, simply launch the AppStore on your iPad and do a search for "PTZ Control Panel".
Look for this icon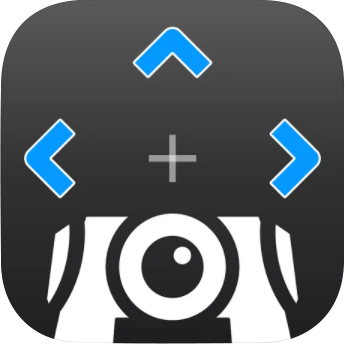 Product Features
Instantly find and connect to available AVer Professional Auto Tracking and PTZ Cameras.
Currently supports only one camera connection at a time.
Voice Control (iOS 10 or above)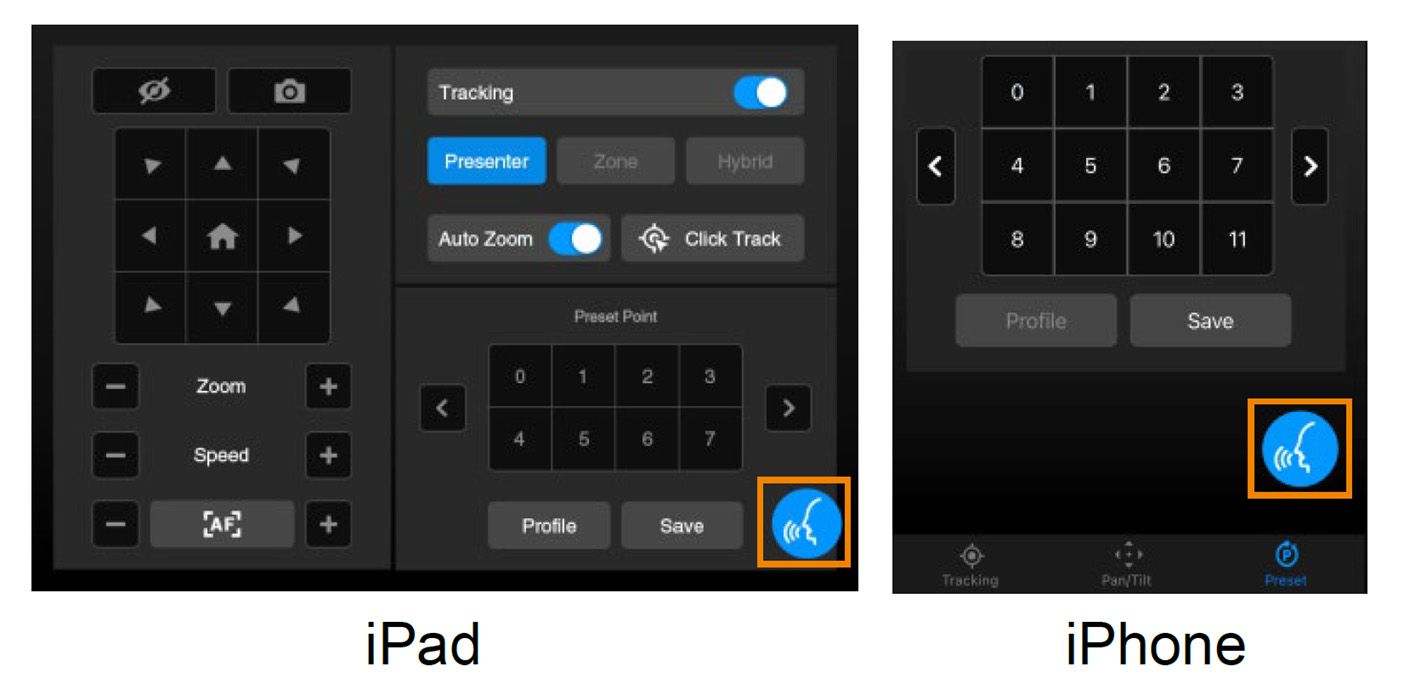 A host of commands are supported in this version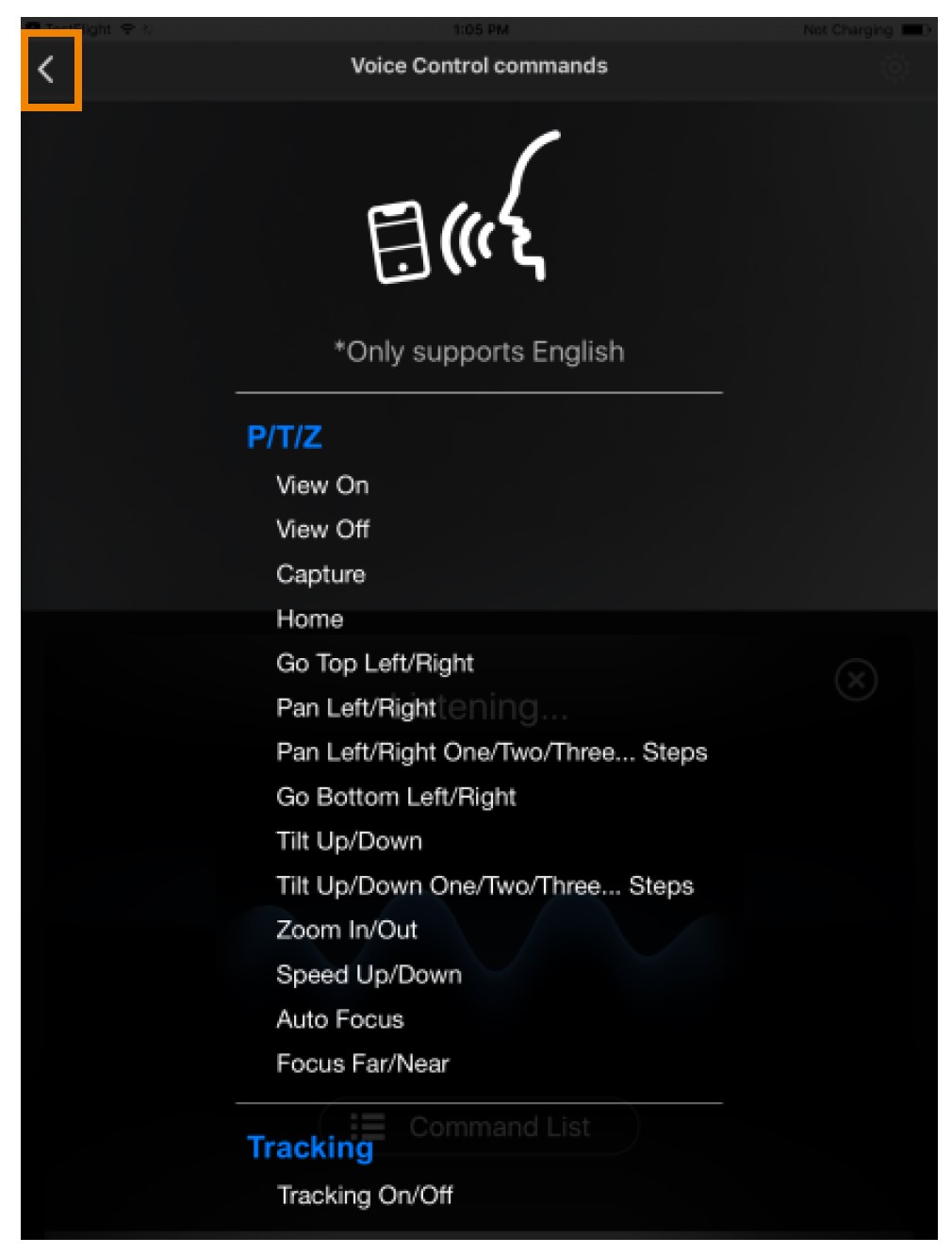 For instance, you can say "Tracking On" to turn on the auto tracking feature on cameras that has this feature.
PTZ and Tracking Controls
Capture camera images and save them to the device album.
Pan, tilt, and zoom your camera to capture different areas of your room.
Adjust the pan/tilt speed, and switch between autofocus and manual focus.
Enable and disable tracking features, including Presenter/Zone Mode, and Click Track.
Save and call up to 256 preset points.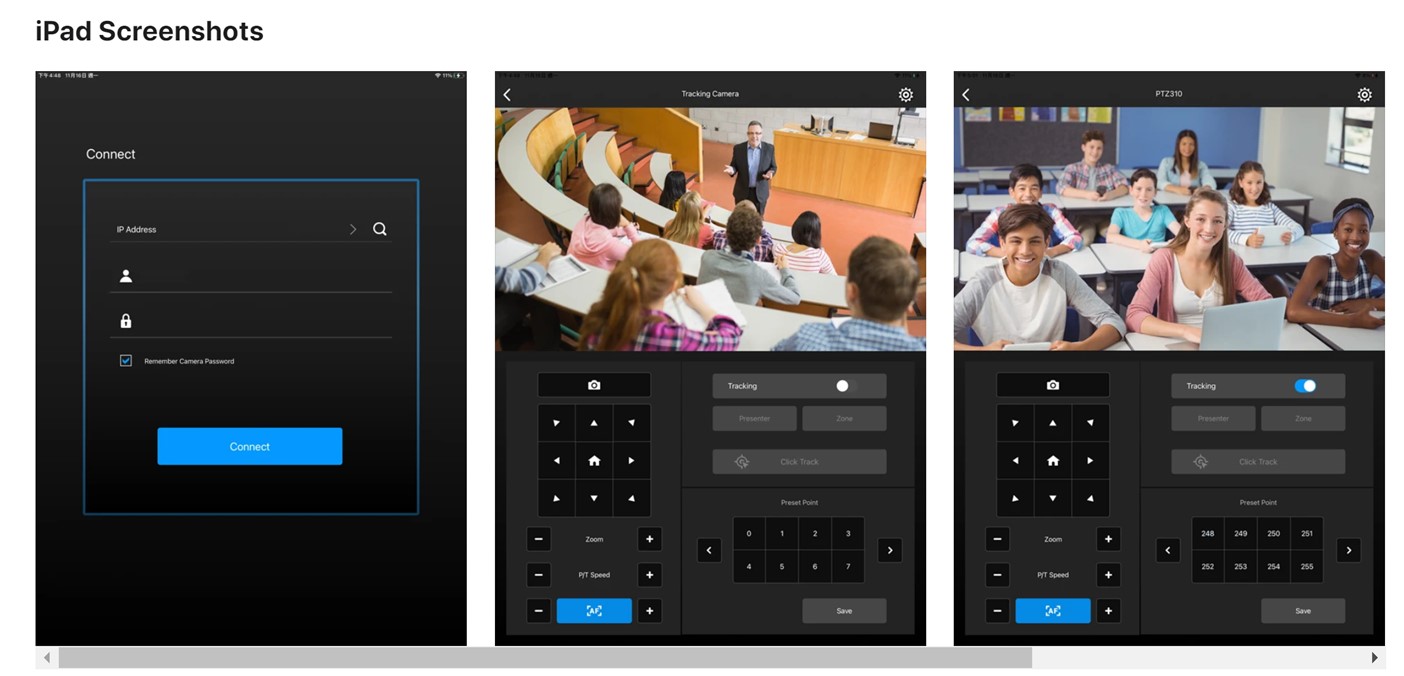 Go ahead and download and try it out today. We appreciate any feedback by sending an email to us at support.usa@aver.com
Go Back